In order to fully integrate Indigenous people in the workplace, businesses must take a more active approach to reconciliation, experts say.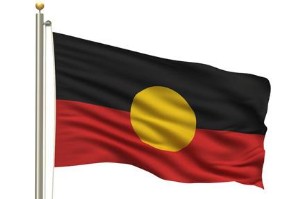 The inaugural National Indigenous Corporate Network (NICN) National Summit was held on 21 November, with Aboriginal and Torres Strait Islander peoples who work in corporate Australia gathering to discuss the challenges and opportunities they face.
The NICN was established by
Diversity Council Australia
and Reconciliation Australia as a forum for Indigenous people to discuss and network, building role models and mentors for Indigenous people in the corporate sector.
The summit found organisations must set targets for Indigenous employment, offer traineeships that evolve into permanent job offerings, be respectful and open to Indigenous culture and values, and put in place Reconciliation Action Plans (RAPs).
Ros Moriarty, managing director of The Jumbana Group, described RAPs as having a number of key components, which may include employment targets for Indigenous peoples, as well as procurement guidelines in which organisations commit to procuring from businesses owned by Indigenous people.
"Those are the key tenets of a RAP but it also drills down to celebrating diversity and a commitment to fostering respect to Indigenous culture in the workforce," she told
HC
.
While Moriarty acknowledged the importance of RAPs, she added that recent years have seen a surge of organisations signing up to them out of Government compliance, and that many look at then as a box-ticking exercises, thus undermining their usefulness.
"A dot painting on the cover of a book of RAP objectives doesn't really satisfy the long term commitment that is needed to make a difference," she said.
Moriarty cited
Qantas
, who first incorporated an Indigenous target in 1988, and have since then actioned many other initiatives to spread their commitment to reconciliation; this includes planes with Aboriginal art across them, which act as visual confirmations of the organisation's reconciliation goals and objectives.
Moriarty added that organisations must take a top-down approach to RAPs, and highlighted CEO Alan Joyce's commitment as crucial to Qantas' success in this area.
"Once you have a corporate leader who has that kind of commitment, it is much more possible for that to filter down to other layers of executive management and rank-and-file employees. They will then be more likely to embrace the challenges of bringing a group of previously disenfranchised people, as Indigenous employees often are, into greater business participation," she explained.