Robert Tanti, chief people officer at Opal, to speak at the HR Summit in Melbourne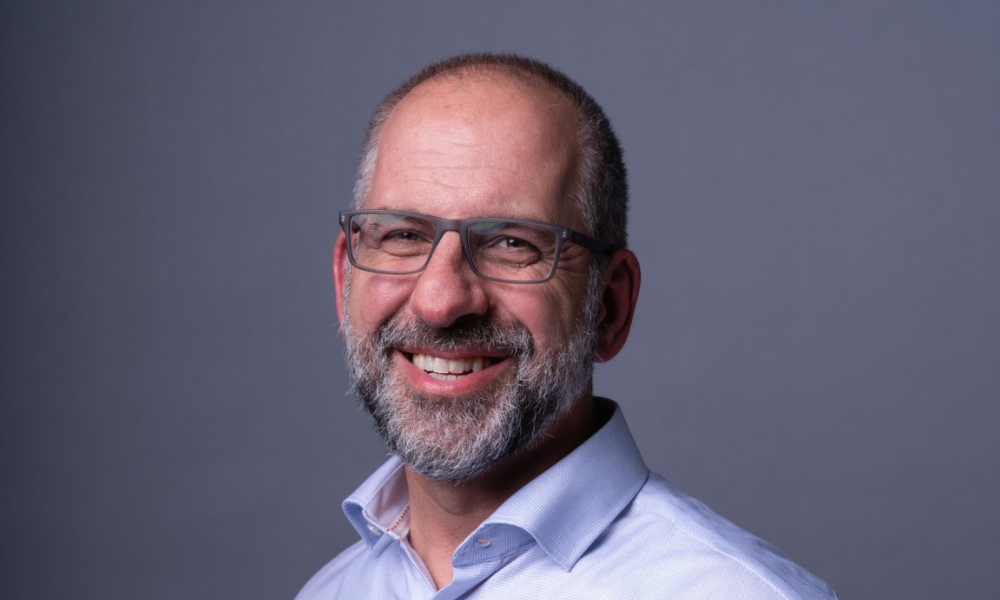 What exactly is inclusive leadership? According to Diversity Council Australia, it refers to the behaviours, skills and mindsets that ensure a variety of employee perspectives shape and improve an organisation's strategy, values and systems for success.
For Robert Tanti, chief people officer at paper and packaging group Opal, the aspect of inclusive leadership he is most passionate about is employee agency.
"[It's about] employees being able to make decisions and carry out actions with regard to the work that they choose for themselves to make two ends meet," he said.
That means, one, they feel personally successful; and, two, they help the business or community succeed, said Tanti.
"I would expect to see employees feeling empowered and enabled to make decisions. I would expect them to have a clear line of sight of the business strategy. I would expect them to be clear about their role, how they fit into the bigger picture and the effort they can make in order to make a difference. I would expect for them to have robust development plans in place. And I would expect them to be co-authors in all of that, as part of that process."
In addition, inclusive leadership is "less of command and control but a good balance of collaboration as well in how our line managers manage their people," said Tanti, who will be one of the panel members at HRD's upcoming HR Summit in Melbourne.
Benefits of inclusive leadership
The six key traits of inclusive leadership, according to Deloitte, are commitment, courage, cognisance, curiosity, cultural intelligence and collaboration.
And there are several benefits that come with having inclusive leaders.
"They improve performance, productivity and innovation, through their ability to relate to a diversity of people and perspectives, be open and flexible, and focus on personal, team, and organisational growth," the Diversity Council of Australia said.
Tanti echoed these benefits and highlighted another key advantage of fostering inclusive leadership – safety.
"On commercial terms, there's a profitability dividend, there's a growth and revenue dividend because of that," he said. "There's a safety dividend to the business in terms of psychological safety; creating a safe place where people feel empowered to exercise their voice. Because they've all got it, it's a question to whether they feel safe enough to exercise it."
Inclusivity linked to agility at work
While inclusive leadership has always been important in business, it has become even more critical following the COVID-19 pandemic, said Tanti.
"I think what COVID has taught us is that the world is unpredictable," he said. "It's also taught us that we must cultivate skills in agility, being able to respond in an agile way to market changes. And so the benefit of having a more inclusive business means that you engage the discretionary effort of your operators – your talent – so that they are empowered and enabled to respond to problems, to opportunities, as and when needed."
Tanti describes organisations as almost a replica or microcosm of what individuals face in society. And to achieve business growth, it's important to encourage diversity and inclusivity.
"We understand that in order to benefit from or to grow as a business, the way we leverage the best talents of people, the more diversity that we can inject, the more likely we're able to disrupt the way we think… To an end where it provides for then an aligned outcome that again benefits our employees [and], at the same time, benefits our customers," he said.
Panel to focus on fostering inclusive leadership
At the upcoming HR Summit in Melbourne, Tanti will be one of the panel members discussing "How to foster inclusive leadership within an organisation." Fellow panel members include:
Alinta Energy's executive director, people and culture, Simone Carroll
Kapital Group head of people and culture, Alice Hanna
Swisse Wellness director, people and culture, Kiria McNamara
The session will focus on how to encourage inclusive leadership in daily practices. Tanti will discuss his experiences and the efforts of his team, and some of the programs that have worked well at Opal.
"There'll be less about the technical elements, the theory," he said. "It'll just be more a pragmatic, practical reflection of the things that have worked for me and the things that matter as an HR leader."