Joe Hockey announced yesterday that the government is planning to overhaul the current paid parental leave system, putting pressure on employers to up their offerings.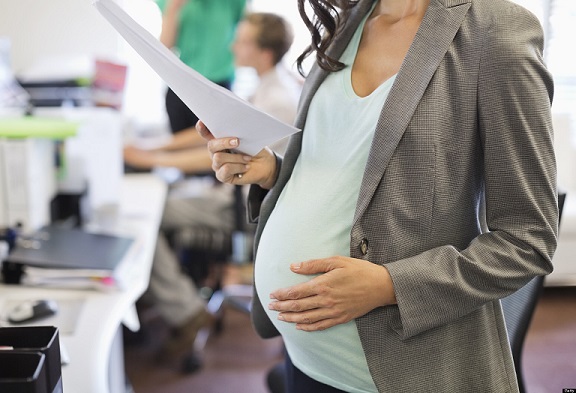 Treasurer Joe Hockey announced on Mother's Day that almost 80,000 new mothers will lose some or all of their parental leave payments as a part of the new government childcare package.

The announcement comes just months after the Prime Minister announced the abandonment of his 'signature' Paid Parental Leave (PPL) scheme.

In a move that will increase the pressure on employers to provide strong PPL schemes, almost half of new mothers will lose access to the full $11,500 available under the existing scheme.

The current government scheme provides primary care givers with 18 weeks of leave at the minimum wage if they are earning $150,000 or less. Parents are able to access both the government scheme and their employer's PPL scheme, if they have one in place.

Hockey told Channel Nine yesterday that the government will be putting a stop to the dual access system.

"We are going to stop that," he said. "You cannot get both parental leave from your employer and from taxpayers."

"I just want to stress the fairness element," the Prime Minister said at a press conference in Sydney yesterday.

He told the conference that while he was a big supporter of PPL, there were a "whole host of reasons" that the government had decided "the time was not right for the fullness of the policy that we took to the last election".

The government later provided figures which revealed that 47% of eligible mothers are due to lose the government payments.

Changes to the PPL system will come into effect from July 2016.

Women who are employed by organisations that provide PPL which is less than the government's offering will have access to a partial federal assistance. Around 27% of new mothers – 45,000 women a year – are expected to fall into this category.

Those whose workplace scheme offers more than the government's will lose the government support altogether; around 20% of new parents will have no state support.

Just over half of mothers across Australia are set to be unaffected as their employers do not have a PPL scheme in place.

HC spoke to Lisa Annese, CEO of Diversity Council Australia, about the announcement's impact.

"Obviously it will be a blow to families who were counting on the government funded Paid Parental Leave," said Annese. "It may have an impact on other aspects of being a working parent, such as breastfeeding. Some mothers will have to return to work before they intended to, and overall it is likely to have a negative effect on many workers' ability to juggle work with their responsibilities at home."

"I would really advise employers to continue to be generous with PPL," she added. "There's an excellent business case for it, especially for women and encouraging them not be put off from taking maternity leave. I'd encourage employers to consider other forms of support for families, such as offering workplace flexibility as an enabler to balance work and family life."

Abbott said at the press conference that the Coalition had promised to end "double dipping" before the 2013 election. The Liberal Party's election policy document, however, does not refer to stopping women from accessing more than one PPL scheme.

Is the government right to withdraw paid parental leave from those whose employers also provide it? Take our poll here.