A former public servant has lost an appeal to receive continuing remedial massage treatment for an old workplace injury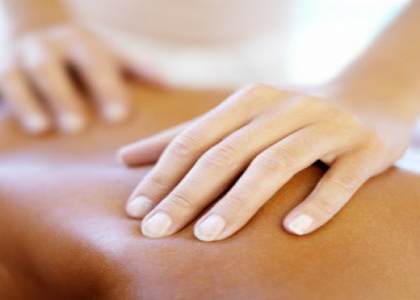 The Administrative Appeals Tribunal (AAT) has rejected a bid by former public servant Jeffery Drummey to force the federal government into paying for ongoing weekly massage sessions.
After a workplace incident at th ACT Electricity and Water Authority which injured Drummey's back in 2002, Commonwealth workplace insurer
Comcare
paid for 648 massage sessions over the course of 12 years. These sessions cost between $63 and $81 per time.
After deciding in 2014 to stop covering this treatment, Drummey objected to the decision. When Comcare dismissed his objection, Drummey approached the AAT, which ultimately gave its decision last Friday (23 September).
Deputy President of the AAT, Ian Molloy, looked at the evidence from both Comcare and Drummey's remedial massage therapist, Alfio Sorbello. Sorbello said the treatment was "highly beneficial for reducing pain and freeing up the scapular and shoulder girdle to reduce tension on the trigger points and to improve the quality of life for Mr Drummey".
In his final judgment, Molloy ruled that any ongoing massage treatment was not "reasonable to obtain" in Drummey's situation.
He pointed to the case of Alamos vs Comcare which gave the following list of relevant factors to consider:
The benefits of the treatment to the worker
The long-term effects of the treatment
Whether the treatment is likely to cure or alleviate the injury
Whether the treatment maintains the status quo
The overall cost of the treatment
"Although Mr Drummey may experience some benefit from massage treatment, that benefit is transient only. The treatment has no long term effect on his compensable condition and will not cure or significantly reduce the effects of his injury. It does not improve his functional capacity."
In a report offered to the AAT, occupational therapist, Dr Alan Home, said "there is no research evidence to demonstrate an effectiveness of massage treatment in relation to outcomes in the management of chronic spinal pain".
Molloy also said that Drummey had been able to continue his daily routine as normal in the two years since he stopped treatment, including going for long walks and conducting housework.
"I think Mr Drummey had become reliant on massage therapy, and it quite likely had become a negative factor in his self-management," he said.
The Tribunal also denied Drummey's request for Comcare to pay for a variety of pharmaceuticals, citing evidence from Home that the drugs involved treated symptoms unrelated to the original workplace injury.
Related stories:
Uber court case may put workers' comp in doubt
ABC presenter loses work compensation claim
Threat of Canberra relocation sees worker awarded compensation