One in four employees would quit if their employer had a poor sustainability record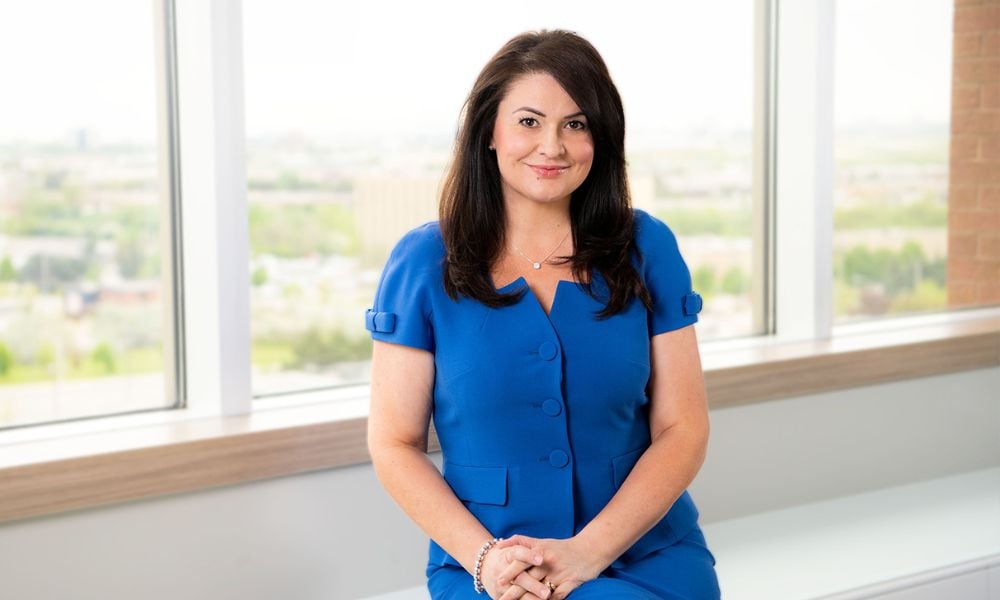 Want to get ahead of your competition in the great war for talent? Then it's time to start investing in environmental, social, and corporate governance (ESG). It's no secret that employees, especially younger workers, are actively looking for employers that commit to sustainability – even opting to leave companies that don't.
A recent report from Mercer found that employers with high-level ESG scores are rated as attractive by both employees and potential future hires. What's more, 96% of Gen Y employees claim to be hugely concerned about the environment – and demand that their employers to take steps to become more sustainable. In fact, one in four employees admit they'd quit if they found out their employer had a poor sustainability record.
But just whose job is it to promote ESG? Is this another string to HR's bow? Or should the directive come from high above?
Read more: WestJet suspends flights amid staff shortage
"For me, it's all about consistent and repeated messaging," Yonni Fushman, Executive Vice President, Chief Legal Officer, Chief Sustainability Officer and Corporate Secretary at Aecon, told HRD. "A lot of companies are putting out sustainability reports at the moment, but that can't be the only place where employees are hearing about sustainability. It has to be embedded throughout all of your messaging - not just at the individual level. After all, the further down in the organization people hear it, the more real it seems. Having that tone emanate from the top down makes a difference - if people hear it enough times they'll see it's important to the CEO and to the business."
CEO as the ESG champion
Since the pandemic, CEOs have become much more visible and accessible than ever before. Employees expect to know what their leadership team stands for, what's important to them and how they plan to embed that into organizational culture. Pair that with the global anti-climate change movement and CEOs have suddenly become the new face company sustainability. For HR, it's about understanding that messaging and pushing it out in the most meaningful way - something which could make the difference between retention and a mass exodus.
"Our industry is facing an unprecedented amount of pressure in attracting and retaining talent post pandemic," added Gordana Terkalas, Senior Vice President, Human Resources at Aecon. "Throughout the pandemic, people spent time contemplating life and what they wanted out of it," added Gordana Terkalas (pictured), Senior Vice President, Human Resources at Aecon. "Coming out of the pandemic, people need to work to make ends meet, however, more than ever before, they're looking for purpose. They're looking for a shared purpose. They're looking for a sense of community and, because it's a candidate's market right now, they have all the leverage.
Read more: Financial stress: Why HR should help employees manage their money
"As such, candidates are going to look for organizations that can offer them an environment where they're recognized for their technical capability, but also that they're doing something that impacts future generations. They're looking for companies that commit to sustainability in a positive way. For us, focusing on sustainability has become much deeper than simply publishing a report. There's an authentic and critical focus on creating this ecosystem for people in which they can really thrive."
Is sustainability important to HR?
While a lot of HR leaders understand the importance of sustainability, a 2014 report from the Centre for Effective Organizations found that just 51% said it was an important focus of HR in their company. Now, almost 10 years later, has this attitude changed?
HR's role has evolved exponentially in the past few years – going from a more administrative function to a core strategic partner. In fact, there really isn't an aspect of the business we're not involved in – from health and safety to restructuring to forward-planning, it's all in HR's 2022 remit. As momentum for social causes such as sustainability and anti-climate change grows, so too do employee expectations. According to a recent report from Infogrid, 41% of employees would stay in their current role if their employer had a commitment to low emissions. If HR's biggest concern going into the next year is talent attraction and retention, then you ignore ESG at your own peril.
How to supercharge your sustainability efforts
How much you spend on ESG will depend on the size of your company – however you don't have to break to bank to up your sustainability game. Supply chains, for instance, are a huge bugbear for employees. A report from Morgan Lovell found that 95% of workers think it's very important that their company's supply chain is sustainable, diverse, and transparent. Other ways to enhance your ESG scores include;
Measuring and reporting on your diversity statistics
Engaging with charitable organizations
Supercharging your cybersecurity and employee training
Being transparent and honest with employees, stakeholders, and the general public
Offering annual leave for employee volunteering
Only working with companies that have the same sustainable mindset as your own
Finally, it's important that you understand your ESG ratings in order to make any necessary changes. This begins with in-depth reporting and company analysis on issues such as diversity, climate change action and resilience plans. Understand what issues you want to focus on and go from there.
Set clear KPI's and targets which should be looked at biannually.
For HR, the easiest way to measure impact of ESG is by looking at your people. Are they engaged with your sustainability efforts? Has it made a difference to retention and attraction? What are some of their ideas for improving your practices? The devil is in the detail here – and it's often difficult to get solid analytics on grey issues. However, by engaging with your people and making them a part of your efforts, you'll be able to gauge what you've done well and where you can improve.