A global initiative to give ex-offenders a second chance has released a startling commercial in the UK.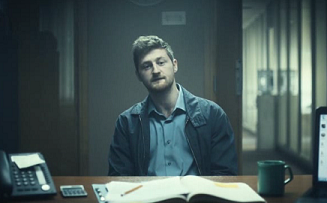 Note: The video below will play automatically.
Ban the Box, an international initiative to remove the 'prior criminal offences' boxes on job applications, has seen the release of a video to support its cause by UK charity Business In The Community.
The video plays on the "skip ad" Youtube button, depicting a man at a job interview. The viewer can press "skip" at a few points in the video when the man mentions his time in prison. Depending on how many times the viewer chooses to skip, the video will have a different outcome.
While it may be illegal in many places for criminal history to affect a job application, an employer can still request this information in the UK, Business Insider reported.
"Research suggests that three-quarters of employers use a criminal conviction as a reason to "skip over" an applicant. But when employers Ban the Box, they allow the candidate's skills and abilities to shine through," Business In The Community stated.
Some states in the US have "banned the box" – referring to a question on job applications asking about prior criminal convictions – but the UK is yet to follow suite.
HC has reported previously on the benefits of hiring ex-offenders.
Anthony Longland, partner at Herbert Smith Freehills, told HC that Australian law indicates that a candidate can only be turned down for prior criminal convictions if it directly impacts the position itself.
"The answer is what are the inherent requirements of the position," Longland explained. "It is not something that is ancillary to the job, it is not something that is related to the job – you've got to look at the essential requirements of the job," he explained.
Watch the video below and let us know your thoughts on the topic. To start it from the beginning, refresh the page.