'Our inability to create psychologically safe workplaces means we are effectively stuck in the Dark Ages of employee engagement'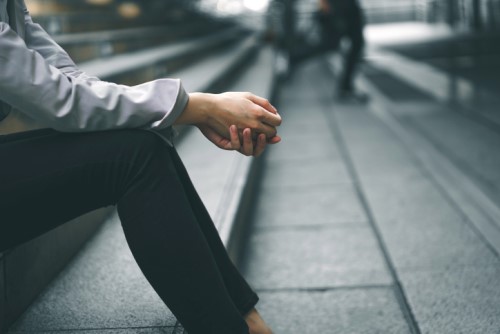 In Australia, and around the world, our inability to create psychologically safe workplaces means we are effectively stuck in the "Dark Ages of employee engagement", according to global workplace health expert Dr Marc White.
Dr White, CEO and President of Canada's Work Wellness and Disability Prevention Institute, said employers needed to step up and take responsibility for the physical and mental wellbeing of all employees.
Dr White was speaking at the 2018 Australian Rehabilitation Providers Association (ARPA) national conference in Sydney, saying that employees will typically stay out of the workforce for longer than is necessary when they feel they lack supervisory support.
This is also the case when employees feel they have unreasonable physical or psychological demands imposed on them or have little control over how they perform their jobs.
"It should come as no surprise that unhappy, emotionally distressed workers are more likely to get sick and less likely to recover from injury."
In fact, Australian workplaces are among the worst in the world for fostering collaboration and respect, fueling the country's mental health epidemic.
Only 14% of employees in Australia and New Zealand are engaged in their jobs, according to a recent Gallup report.
In fact, an overwhelming 71% are not engaged and as many as 15% are actively disengaged.
Moreover, the figures for people in leadership roles are much worse, with only one in five leaders engaged in their jobs.
The Australasian results rank seventh out of 11 global regions measured, behind Sub-Saharan Africa and Eastern Europe.
According to the Department of Health, about 4 million Australians deal with some form of chronic or episodic mental health condition and one in five Australians affected by mental illness do not seek help because of the perceived stigma.
Dr White added that boosting manager and supervisor training and increasing employee flexibility were the best ways to prevent and manage worker injury, illness and absenteeism – especially for people with mental health conditions.
"Our research shows when there is a relationship of trust with one's supervisor, and an employee is given some flexibility over their own work hours and methods, employees with mental disorders can actually thrive," he said.
"When trust breaks down and the workplace becomes rigid, employees with mental disorders are more likely to become absent from work as a way to cope."
Meanwhile, Treasurer Josh Frydenberg and Health Minister Greg Hunt recently asked the Productivity Commission to provide recommendations on the best ways to improve the social and economic participation of Australians struggling with their mental health.
In particular, ARPA Chief Executive Nathan Clarke welcomed the Productivity Commission inquiry.
"The Australian Government has taken a very important step and I welcome the inquiry's focus on finding ways to increase workforce participation rates among Australians suffering from mental health issues," said Clarke.
"Dr White's findings recognise the unique needs of workers suffering from poor mental health and how more attention needs to be paid to workplace factors that unnecessarily delay worker recovery and a timely return to work.
"Creating a culture of physical and emotional safety while promoting purposeful and accountable partnerships sets the foundation for health and productivity in the workplace."