A quarter of Australian workers reported experiencing high levels of stress in their current job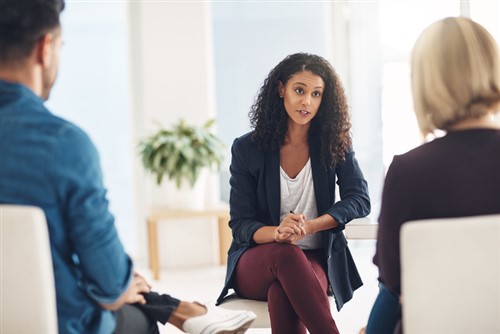 There's no doubt that great efforts are being made in creating and sustaining thriving workplaces, according to SuperFriend CEO, Margo Lydon.
"However, job stress and the stigma that people are currently experiencing means we're still on the journey," added Lydon.
Lydon's comment come as SuperFriend announced its annual 'Indicators of a Thriving Workplace' report, which measures the current state of mental health and wellbeing in Australian workplaces against a desired state.
The national workplace mental health and wellbeing index score is 65 out of 100 which suggests that workplace mental health and wellbeing is still a work in progress.
Moreover, national index scores on mental health and wellbeing were different depending on business size, with small businesses performing better (67) compared to large organisations (63).
Indeed, a quarter of Australian workers reported experiencing high levels of stress in their current job, a major risk for depression and anxiety.
A fifth of these workers say they will leave their employer in the next 12 months, a statistic that was more prevalent among senior managers.
The report also found that one in five working Australians currently experience a mental health condition, with almost half (45%) reporting they experience some stigma related to mental health in their workplace. The most common group for this was younger workers (18-24 year olds).
Lydon added that we spend such a significant amount of time at work throughout our lifetime. Experiences at work contribute to both our identity and wellbeing.
It's crucial that employers and employees work collaboratively to take a preventative approach to achieving a mentally healthy workplace to support all workers to thrive, whether they are experiencing a mental health condition or not."
Over 5,000 Australian workers, including business owners, managers, and employees, were surveyed, to identify where they believe their workplace is placed against the 40 'desired-state characteristics' that define a mentally healthy workplace.
The new 40 indicators - developed by SuperFriend – are designed to help employers identify workplace mental health needs and gaps and decide priorities for improvement. These include indicators for optimal Leadership, Connectedness, Policies, Capabilities and Culture.
Australian workplaces scored the highest in Connectedness (68), topping the other domains of Culture (65), Policy (64), Capability (64) and Leadership (63).
The research also found that Australian workplaces excel at teamwork, collaboration and social inclusion, all of which are outcomes of being strongly connected.
"Positive, high-quality interpersonal connections are essential to maintaining positive mental health and wellbeing," said Lydon.
"It's encouraging to see that Australian businesses are setting a good example with collaboration. This helps not only to accomplish business goals but also unite workers, creating purpose and meaningful work.
"On the leadership front, however, while workers identify that positive leadership is good for workplace mental health and wellbeing, they still have high expectations from their own leaders to act as role models and set an example for workplace behaviours and interactions."
Almost a third of respondents believe that their employers are 'too busy to take action', of which nearly half (51%) said there are more important business issues to address, while the other half (47%) feel there is nobody responsible for taking action.
Moreover, managers' lack of understanding around mental health and wellbeing issues and the required skills and training to address these issues were also identified as key impediments to achieving the optimal state.
"In our experience, mental health conditions can go unnoticed and therefore, unsupported because the illness or injury can't be seen," said Lydon.
"It's a learning process for managers and team leaders to be able to identify, and appropriately support their people, acknowledge how much productivity is lost (or gained) from mental health issues."