Emmett Williams of Myzone to speak at upcoming HRD Wellbeing Summit Australia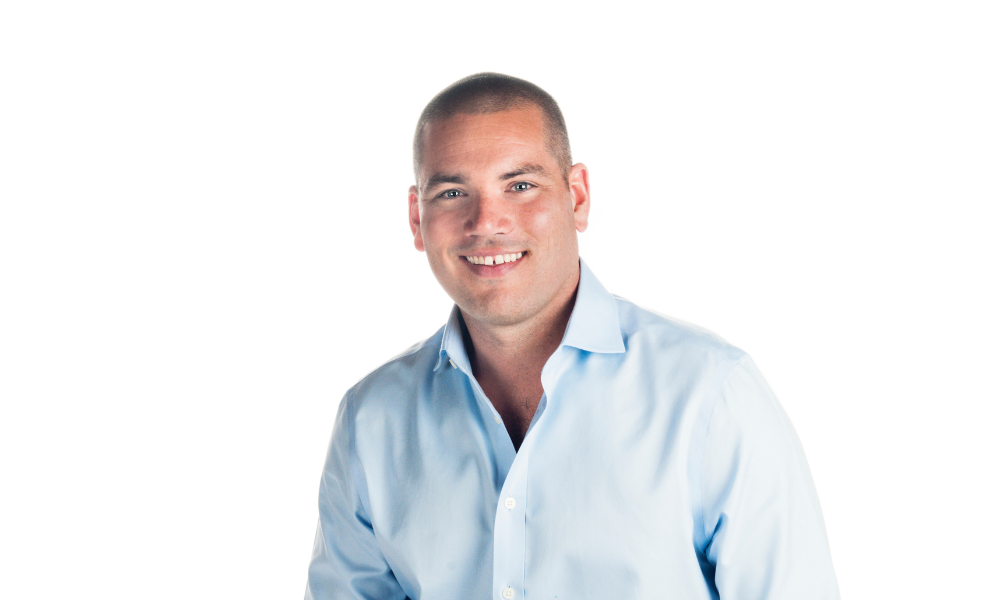 Getting employees to physically move has become that much more important after a sedentary lifestyle took over during the global pandemic and many people haven't returned to the same activities pre-Covid.
In fact, a study by the Australian Institute of Health and Welfare and the Australian Bureau of Statistics found that more than half (55%) of Australian adults do not meet physical activity guidelines and almost half (44%) of working-age adults spend much of their word day sitting.
"Adults aged between 18 to 64 should be participating in at least 150-300 minutes of moderate-intensity aerobic activity a week according to the World Health Organisation guidelines," Emmett Williams, CEO of Myzone, said, who will be speaking at the upcoming HR Wellbeing Summit Australia.
"If you adhere to the WHO guidelines, you will decrease your all-cause mortality by 22%. And if f you double the amount of exercise recommended by WHO, you will decrease it by 37%. That's at a high level."
Accurate measurement
Myzone is an accurate fitness tracker and online social platform that rewards effort for all physical activity, helping more people around the world to feel good about exercise.
"The way it works it that an employee wears the device, which is linked to a portal that the human resources department can access, where they can set challenges and rewards," Williams said.
"The natural flow-on effect is the inevitable health benefits."
The Australian Institute of Health and Welfare report stated that physical inactivity is responsible for more than 6% of the cancer burden in Australia, second only to tobacco smoking.
Furthermore, the diseases most closely linked to physical inactivity are diabetes, bowel cancer, uterine cancer, dementia, breast cancer, coronary heart disease and stroke.
Making a difference
"Our differentiation point is that we measure what matters – intensity," Williams said.
"We have been sourcing global data that [shows], since the global pandemic, the number one reason people are engaging in exercise is mental health," he said.
"If employees are more active in their lifestyle, it will improve concentration, attention to detail and result in more productive work."
Employers must take into consideration all aspects of an employee's welfare. With so many employees now in a hybrid work environment, that is not easy to do.
Getting employees to move away from their desk and undertake some sort of break combined with regular exercise – or at least a walk outside – will help relieve their stress and provide vital mental breaks to keep them going throughout the workday.
Social accountability
"The research shows that there is social accountability in exercise, which is why companies should be encouraging. If two people accountable to four people or more, they will do 40% of more exercise per week," Williams said.
Myzone islaunching a points reward system at the HRD Wellbeing Summit Australia where employers can monitor and offer prizes/gifts and other such incentives for employees who exercise regularly and together.
"Since the pandemic, a lot of C-suite executives have said that they don't know how to engage their remote workforce," Williams said. "We want to show employers how to reward employees by doing more than just counting steps – go for a run, ride a horse, play a game of tennis or do anything that gets your heart beating faster and you will be rewarded.
"The research reveals that Individuals who participate in exercise challenges are more satisfied and are more likely to continue."
Getting your employees fit may benefit your company in more ways than one.
Join Williams at the upcoming summit as he maps out a case for all-inclusive exercise challenges in the workplace, hitting on four key aspects. He brings to the table his own primary research, from 2,000,000 Myzone users, along with secondary evidence to build his case.
The habit cycle and how to both start it and stop it
How exercise intensity (not just steps) drives health and economic benefits
All-inclusive approaches to drive participation
Social accountability as the catalyst for exercise adherence