Gen Z and Millennials are driving a revolution in the employee-employer dynamic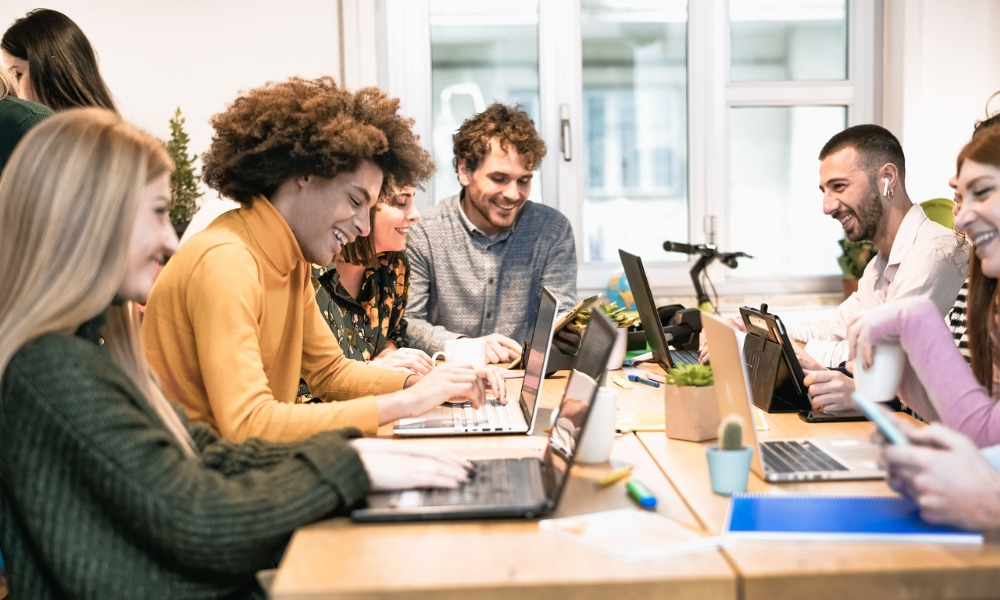 Digital pioneers, the millennials, currently make up 35% of the Australian workforce, by 2030 forecasts say they will account for 70% of the workforce. It doesn't stop there; the digitally native Gen Zs are right behind them flooding into Australia's job market, but a recent survey has found that if businesses want to attract younger workers during a talent shortage, they're going to need to step up.
"Many workers are rethinking priorities and choosing to prioritise personal fulfilment," said Nick Pesch, CEO ANZ at Randstad, who conduct 'Workmoniter' a global survey of 35,000 workers.
The survey found that this thinking is more prevalent in younger workers. 40% of 18–25-year-olds would rather be unemployed than be unhappy in a job compared to 25% of 55–67-year-olds, and our younger workers are willing to walk away from employment if the company's values aren't in line with their personal beliefs.
Basically, Gen Z and Millennials are driving a revolution in the employee-employer dynamic, placing the pressure squarely on employers during the talent shortage but the same report found that amid our young generations growing expectations, employers aren't keeping up with the demands.
Despite 83% of employees saying flexible hours are important and 71% saying the same for flexible locations, half of global workers say that they don't have flexibility in terms of where they work and 40% have no control over the hours they work.
"There's a clear power shift underway in offices around the globe, including Australia, driven by a workforce still recovering from the pandemic, businesses need to rethink their approach to attracting and retaining staff," said Pesch.
So, what does the data reveal our younger workforce is looking for in an employer?
"Young people want to bring their whole selves to work, which is reflected in their determination not to compromise their personal values when choosing an employer," Pesch told HRD.
The younger workforce wants business to put purpose and values that align with their own personal convictions. They are less impressed by the size and longevity of a business and more impressed by its positive reputation. 48% of millennials and 49% of Gen Zs said they wouldn't accept a job with a business that doesn't align with their social and environmental values.
They'd also like to see proactive effort in the areas of diversity and equity, and they wouldn't mind earning less money if they felt their job was contributing to the world or society in some way.
If employers don't take these needs on board, they will face pressure as the great resignation shows no signs of slowing. The report revealed that 70% of workers are open to new job opportunities. 32% of Gen Zs and 28% of millennials are actively seeking a new role. The data also revealed that 49% of workers are confident they would quickly find a new job if they were to lose their current job.
"Our research and experience working with candidates in Australia points to an increasing expectation that organisations will take a stand on social and environmental issues. Companies that are shown to be taking positive action will find themselves more attractive and better able to retain loyal talent."