We've adapted to a virtual way of working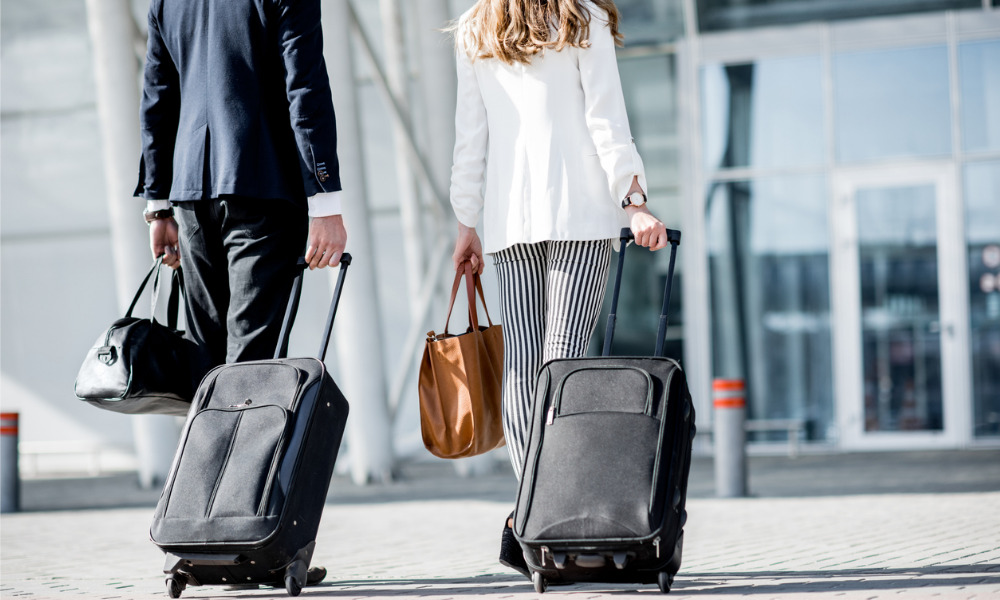 With new waves of COVID-19 popping up across the world, many countries have chosen to keep their borders shut, even if it was open for a brief moment earlier this year. What does this mean for the future of business travel? During a recent panel discussion by HRD, two leaders from companies that used to rely heavily on business travel shared their insights and plans for the future of working.
From on-site to virtual assignments
One such industry that depended on business trips, including in the form of employee relocation, was the manufacturing sector. Dr Jan Knocke, head of talent mobility APAC at Schaeffler (Singapore) recalled having to delay their plans to relocate an employee and his family from India to Vietnam due to the pandemic. Luckily, their role was in purchasing and therefore something that could be done virtually. However, when the borders opened up about four or five months into the job, Schaeffler managed to physically relocate the employee.
But it's common for job roles in manufacturing to require on-site presence, so it's not always as easy to simply turn a job into a virtual assignment. For example, when you have to operate the machines or set up new product lines, Dr Knocke said there's no other way to but to have employees working on site.
"It doesn't make any sense to have virtual assignments [and] give instructions via Teams or Skype meetings," he said. "So, basically what we did is sometimes we had to postpone some assignments. But also, we observed the situation very closely." The team kept a close eye and had to quickly execute their relocation plans the moment borders were open and it was safe for staff to travel.
Read more: Can HR ban unvaccinated staff from travelling?
Business travel will remain – but with a difference
Despite the challenges with arranging business trips at this time, Dr Knocke said that their long-term plans around global mobility will likely remain. "There won't be too many changes," he said. "Of course, we need to be concerned and mindful, but that's what we did before. [Overseas] assignments are always very cost-intensive projects, so we need to be cautious about it."
What will change, however, is that assignments will probably be closer to home than before. From now onwards, employees may still be sent overseas for a business trip, but the assigned location will likely remain within the region. For instance, an employee based in Asia Pacific will be sent to travel to a plant within the region. This compared with the past, where you might have someone from Greater China, Europe or the Americas to travel across the world to manage an APAC project.
"We will foster more assignments within the region, which should also be easier to administer and implement," he said. "I mean if you have different regions to be considered and covered [for travel plans], this is even more complex. So, if you narrow it down to one region this will probably reduce the complexity and make realising assignments easier for us."
Read more: COVID-19: Can HR 'compel' employees to travel?
Only travel when necessary
On the flipside, fellow panellist, Natalie Wright, group HR director at CÉ LA VI, an F&B and hospitality organisation, believes the company may not need to take as many business trips as before. Pre-COVID, every time the company decided to open a new F&B location overseas, they'd send a team of staff to manage the opening. They'd help set it up and will travel frequently in the following months to ensure everything was off to a great start.
However, since the pandemic, it wasn't as easy to travel back and forth between locations, so leadership had to adapt and embark on a major mindset change. The team decided to put their trust in local leaders and to ramp up communication to as weekly or daily basis to sort things out. They were pleasantly surprised when their new business in Shanghai did really well – "our local leader [did] a fantastic job and was actually more successful than we were when we went".
"Moving forward, when we do get to the point that we start opening new locations again, we will definitely rethink our strategy of spending all of that money sending out these people for months at a time, and backwards and forwards," said Wright. "In terms of, do we actually really need to do that anymore, or actually, now we've learned that we can trust our markets, we just give very clear guidelines on what our expectations are, and then our role becomes more of a guidance role."