These three brands are the latest to announce compulsory jabs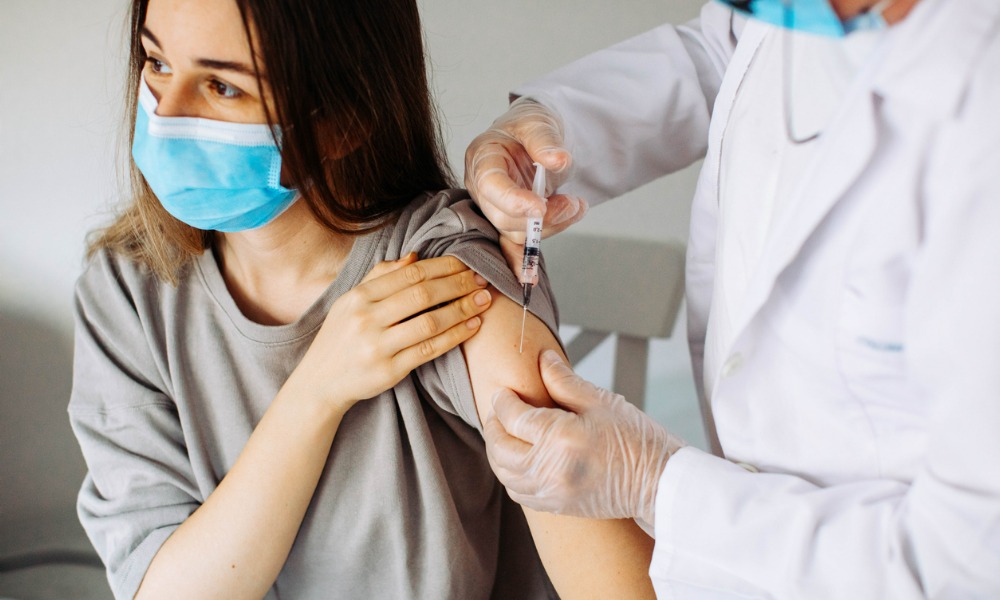 Supermarket giants Woolworths, Coles and ALDI have become the latest businesses to announce COVID-19 vaccine mandates for employees.
In a statement released today, Woollies said all workers in Australia will need to be vaccinated over the next few months to continue working in store. They have until January 31 or March 31 to comply, depending on which state they're in.
Coles will mandate the jab for staff too, with those in Victoria required to have had both doses by November 26. The rest of Australia will follow with state-by-state deadlines. ALDI has also announced it will introduce compulsory jabs but has not yet set a deadline.
Woolworths Group CEO, Brad Banducci said team members can come into contact with thousands of people in the course of a normal working week, and vaccinations are an important tool to keep them safe.
"As we enter the next phase of the pandemic and learn to live with COVID-19, we need to strengthen our workplace safety settings and vaccinations are clearly a key part of this," he said.
"After careful review of the best medical advice, we've made the decision to require all of our team members in Australia to be fully vaccinated against COVID-19.
"Importantly, we have been listening to our team members. With states and territories at different levels of vaccination uptake and availability, we will engage with them further on our roadmap and implement a sensible and pragmatic timeframe for the requirement to come into effect."
Tom Daunt, CEO of ALDI Australia, said the country is entering a new phase of living and working with COVID-19 in the community.
"Our view is that requiring all employees to be vaccinated against COVID-19 in the future is the best measure to ensure the health and safety of our teams and our customers. We have commenced consultation with all of our employees to gather their input to our proposed safety plans and the best implementation timeline," he said.
"Following this consultation and consideration of the feedback provided, we will announce our plans to all employees. We expect this process to take a couple of weeks."
Daunt said in the rare circumstance that employees cannot be vaccinated because of a valid medical exemption, other arrangements will be made.
"Our employees deserve to come to work every day with the comfort and confidence that they are in the safest possible environment. Giving our people the safest work environment is simply the right thing to do," he said.
It comes after state governments in WA and the Northern Territory announced sweeping vaccine mandates across a number of sectors. In WA, the mandate will cover around 75% of the workforce, estimated to be around 1.1million employees.