Taking time off work to have and raise children has a significant impact on women's lifetime wages, according to research from Diversity Council Australia.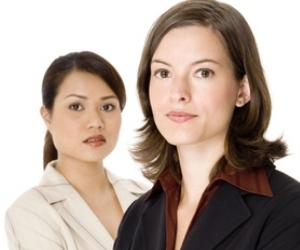 Motherhood is an important part of many women's lives, but the decision to have children can create a negative impact on a woman's lifetime earnings, according to
Diversity Council Australia
.
CEO
Lisa Annese
said the council had investigated local and international research which highlighted a growing body of evidence about the "motherhood penalty".
It found that raising children accounted for a 17% loss in lifetime wages for women, with the kind of work many mothers undertook not only being lower paid than the work they did prior to having children, but also frequently not reflecting their abilities, education or work experience.
Annese told HC that it was important for organisations to make sure that when women returned to work, they were able to come back to mainstream, flexible roles that continued their career paths, rather than being stuck in part-time positions.
"Make sure you have mainstreamed flexibility in your organisation so people can take time. It could be for any particular reason. But when you come back, your career hasn't been adversely affected.
"There are ways in which organisations can create fairer systems for women to re-enter the workplace."
Women were most affected because they tended to be the primary carers, but Annese said that the research showed that men were just as keen to take a more flexible approach to work when they had young children, but "the knowledge of what would happen to their career was so real to them that they feared asking for it".
"If men were the primary carers, we would see a fatherhood penalty here instead."
She said there were some aspects of inequality that were gender-related, like pregnancy discrimination, but the motherhood penalty could be transposed to anyone who became a primary carer and then tried to come back to the workplace in a flexible way.
Annese said she was dismayed by the widening gender pay gap, which is at its highest point in 30 years at 18.2%.
"It's really shocking. It shouldn't be this way. There are a lot people working in the diversity industry and a lot of committed people working within corporate Australia and within government to try to make sure it doesn't happen, but alas, it's still happening. The fact that is has regressed is really disappointing."