The rate of bullying in Australian workplaces is on the rise, according to new research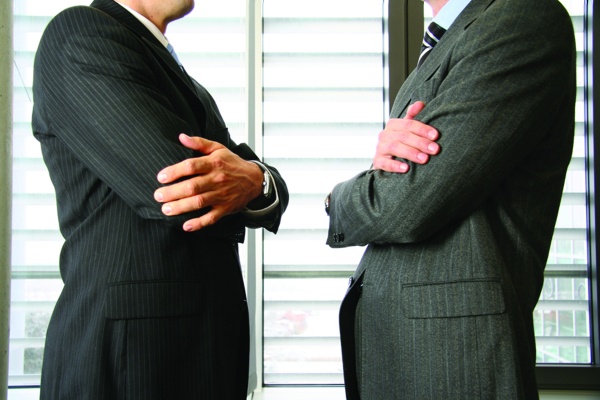 Women are more likely than men to be bullied and experience being physically assaulted or threatened by a client or patient, according to new research by
Safe Work Australia
.
Moreover, women were more likely to be on the receiving end of unfair treatment because of their gender, and experience unwanted sexual advances.
However, men were significantly more likely to experience being sworn at or yelled at in the workplace.
The Bullying & Harassment in Australian Workplaces: Results from the Australian Workplace Barometer project 2014/2015 report includes information on the prevalence of bullying and harassment in Australian workplaces.
It found that the rate of bullying in 2014/15 had risen to just under 10% from seven per cent five years earlier.
Of those who reported that they were bullied, approximately 32.6% said they were bullied at least once a week.
Looking at the most common forms of harassment reported, top of the list was being sworn at or yelled at (37.2%), being humiliated in front of others (23.2%) and being physically assaulted or threatened by patients/clients (21.8%).
Negative comments due to race or ethnicity were experienced by 7.4% of respondents, while unfair treatment due to gender was experienced by 10.9%.
The report also found that as worker psychological demands and emotional demands increased so did the prevalence of bullying.
Moreover, bullying and most forms of harassment were associated with adverse psychological health outcomes including depression and emotional exhaustion.
Psychosocial factors such as job demands, job control and job resources were also related to the occurrence of bullying and harassment.
"This information is important to the development of national policy and guidance to promote improved psychological health in Australian workplaces" said Safe Work Australia Director of Research and Evaluation,
Dr Fleur de Crespigny
.
"This research is also important because it represents the first ever national collection of information on bullying and harassment in Australian workplaces.
"The findings provide evidence that it is advantageous for employers to commit to improving mental health in the workplace."
The report recommends that awareness raising for managers and supervisors about the profound effects of bullying and harassment at work (at a personal and organisational level) is important, as well as highlighting the causes of workplace bullying and harassment.
Another approach that can be taken is establishing worker psychological health as a core business value.
Related stories:
How to resolve conflicts in a 'toxic' workplace
A real danger area is when employers say 'it can't be done'
The role of mediation in employment law