Mediation provides people with a safe forum to progress working relationships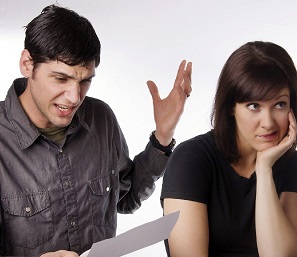 Broken relationships, constant conflicts, bullying and harassment are just some of the characteristics of toxic workplaces.
Moreover, they are places where the dysfunctional behavior is having a negative impact on the services or product that the organisation produces.
It's something beyond a tiff between John and Sally.
It is now a systemic problem whereby customers aren't being looked after, patients aren't being cared for, roads aren't being repaired or information isn't being passed between security guards.
How can things get so bad?
There are many root causes of workplace conflict, said Dr.
Leigh Hodder
, senior workplace relations adviser at iHR.
Hodder said the primary causes of conflict include:
ineffective communication leading to misunderstandings and misperceptions
values clashes, such as perceived work ethic
stress and, in some cases, mental health conditions
behaviour associated with bullying, such as micromanagement, ostracism and rumour spreading
Even though most organisations have dispute or conflict resolution procedures in place, the real problem lies with the implementation.
"People are generally not comfortable in approaching the person with whom they are in conflict," said Hodder.
"This means that they bypass resolution at the 'local' level and escalate the issues either to their manager or HR. Many managers feel ill-equipped to assist in the resolution process."
Hodder said organisations should consider providing their managers and staff with assistance in building the following skills:
effective communication
conflict management and resolution
mediation
"These skills are critical to positive employee productivity and engagement," she said.
Mediation, in particular, has gained ground in recent years as a viable way to resolve conflicts before lawyers become involved.
Hodder added that an organisation should engage an independent mediator or facilitator when:
the issues are long-standing
the issues are complex
there is a risk of an adverse action
the disputants request one
internal resolution attempts have not worked
"At its heart, mediation is about starting the process of repairing the working relationship between employees," said Hodder.
"Mediation provides people with a safe forum in which they can hear, be heard and reach agreement as to how their working relationship will progress.
"The primary question I ask people to think about is 'what sort of behaviours would you like to see in your relationship with this person?'"
Despite some employers embracing workplace investigations as a means to get to the bottom of and resolve conflicts, Hodder said mediation is a very different proposition.
"Mediation can be used as a post-investigation intervention if the complainant and respondent must continue to work together," she said.
"Evidence is not required in the mediation process. There is no focus on who was right and who was wrong. The mediation process does not dwell, in depth, on the issues that led to conflict.
"It is a process primarily designed to move people to agreement."
Related stories:
Colliers sexual harassment claim puts HR in spotlight
Social media storm prompts defamation suit