A new study has identified 'a very real gap' between the pay and opportunities afforded to women in comparison to men.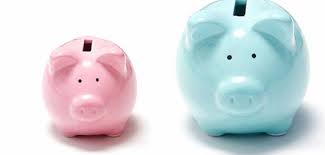 New research has shown that although Australia is closing the gender pay gap in many industries, women are still being short-changed when it comes to senior roles.
The analysis was conducted by the Hay Group, and found that salaries for Australian women averaged at almost 5% lower that than their male counterparts.
This is still lower than the overall gender pay gap, which currently
stands at around 20%
.
Hay Group's analysis reviewed salary data from over a quarter of a million Australian jobs and 410 local organisations.
The data showed there is still a significant gender imbalance in senior roles within top-paying sectors.
For example, just 17% of senior management and executive roles in 'pay premium' industries such as mining, utilities and industrial manufacturing were occupied by women.
Speaking to
HC
, Trevor Warden, total rewards lead at Hay Group Pacific, said that gender inequality was driven by two core issues.
He explained that the survey's most significant finding was that there were two problems: one being that there was not equal pay for work of equal value, and the other being the ratio of men to women in high paying positions.
"When we compared like jobs in organisations, there was a gap of 2 to 7% – or an average of 5%," he said.
"This is a very real gap, and something organisations need to get rid of. It's in their hands."
He added that once a gap is identified within an organisation, the firm should take action to remedy it; but this alone was not enough to close Australia's gender pay gap.
"The survey also found that overall, women do not get high paying jobs to the same ratio as men," Warden told
HC
.
"Part of the issue is that there are fewer women in STEM skill roles – these roles tend to drive people into careers that pay higher."
He explained that this was doubling up with the pay gap within organisations to create a bigger gender disparity problem.
"It's much harder for organisations on their own to fix the societal issue of not getting women into STEM careers," Warden said.
On a positive note, Warden said that organisations are generally aware of the gender gap issue.
"Companies have taken a lot of action to get rid of the glass ceiling in recent years," he said.
The Hays Group, for example, has worked to make sure there is no bias in its recruiting and promotion systems.
"Action can be taken via actions as small as taking applicants' names off of recruitment forms," Warden suggested.
"Even if bias is unconscious, this way it doesn't even come into play."
He said that other things he has seen companies doing include ensuring flexible work is available to both males and females. This ensures that women aren't identified as being treated differently.
"In our organisation we've found that this is really important," he told
HC
. "Workers need to feel it's ok to accept flexible work options."
Warden suggested employers consider any or all of the following initiatives to tackle gender disparity in their organisation:
Removing unconscious bias in training and development
Better mentoring of high potential women
Job rotation opportunities for high potential women to broaden skillsets
Removing bias from selection process
Flexible work arrangements for both men and women
Warden concluded that the business world needed to work alongside society as a whole to tackle gender inequality.
"The real issue is the societal issue," he said. "Organisations need to get rid of that 5% gap, but unless society as a whole works with them on this the problem cannot be overcome."
Lisa Annese, CEO of Diversity Council Australia, also weighed in on ways employers can help to close the gap.
"There are lots of practical steps employers can take to address the gender pay gap," she told
HC
.
"First and foremost, they should conduct a pay equity audit to investigate the causes of any gaps to determine what needs to be done to correct them."
She added that there was another issue employers needed to recognise.
"The 'motherhood penalty' contributes significantly to the gap so supporting pregnant women and mothers to return to work and to continue to be valued members of the workforce, with the same opportunities as their colleagues, is key," Annese said.
"So too is designing jobs, workflows and careers that can encompass flexible working, alongside performance evaluation and development criteria that do not disadvantage those working flexibly.
"Employers can also consider making additional super contributions to their female employees, especially during unpaid parental leave."