Australian organisations have a lot to gain by exploiting innovation for productivity, according to new research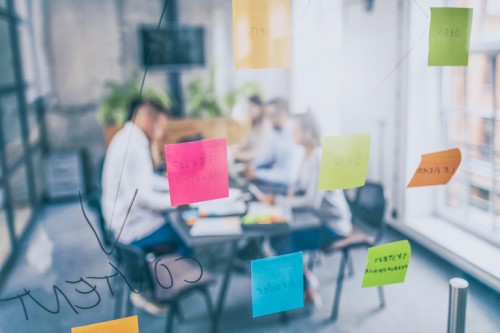 Australian organisations have the talent to innovate but lack a strategic focus or sense of urgency to bring ideas to life, according to a study conducted on behalf of Ricoh Australia by StollzNow Research.
The Workplace Innovation Index involved a survey of business leaders and looked at the challenges Australian organisations face with driving innovation and adapting to change.
It found that only one-quarter (25%) of business leaders believe innovation is core to their business, however, a solid 40% believe they must innovate for survival. Moreover, nearly two-thirds of business leaders believe they have the capability to drive innovation programs.
While slightly more than one in four business leaders (26%) say innovation is important, they concede the organisation is tied down with a need to focus on current operations.
Ricoh Australia, CEO, Andy Berry said that in today's rapidly changing economy, innovation is a must and should not be seen as a 'nice to have' or a 'department'.
"The research reveals significant disparities between what Australian organisations are pursuing and what is seen as important," said Berry.
"We know innovation can deliver operational improvements and new business opportunities, but we're not elevating its strategy value, from the boardroom to front-line staff."
Moreover, leadership from the CEO and unit managers is vital for creating an innovative workplace, as an overwhelming 82% of business leaders believe innovation starts with senior management.
The research highlighted how Australian organisations are managing innovation:
There is a skills perception with the disconnect between opportunity and capability – innovation is not core for 75% of Australian businesses, yet nearly two-thirds of business leaders believe they have the capability to drive innovation programs.
In the fast-paced digital economy, innovation is required to fend off competition. Nearly half (40%) of Australian business leaders believe they must innovate for survival.
The two biggest threats to innovation are budgets and available resources (24%) and risk aversion by staff and management (22%).
To develop and innovation culture, there needs to be more focus on people and processes, and how technology can support this change.
Fewer than one third of organisations always involve staff in reviewing innovation outcomes. Hiding the benefits (or challenges) with innovation does not help foster the culture required for ongoing change.
Innovation is often associated with "big ideas" but Australian organisations have a lot to gain by exploiting innovation for productivity.
The research considered that innovation is a goal but is often stifled by the immediate requirement for day-to-day productivity.
In order to detect where innovation-productivity gaps lie, the Workplace Innovation Index looked at how Australian organisations are managing their internal systems and processes.
The findings show that most (60%) Australian organisations do not have a required level of clarity around systems and processes and this is holding back increases in efficiency.
Almost twice the rate of senior executives are more likely to feel internal policies and processes are 'clear and consistent' compared with their line of business manager colleagues, indicating a clear disconnect between the C-suite and those who are closer to the coalface.
However, nearly two-thirds (61%) of business leaders report productivity loss when new systems and processes are introduced. This is a clear indicator that better implementation and change management is needed when new systems are deployed.
Most (65%) Australian organisations are in the middle of, or planning to, reorganise internal systems and processes, indicating the appetite for transformation is alive and well, which can easily lead to more innovative practices.
Australian organisations have collaboration technology available, however, more than one-third (36%) of business leaders say the organisation does not use collaboration tools in an integrated or systematic way.
Even with the best ideas, innovation can easily get caught up with legacy business models or a sheer reluctance to change. According to Berry, the culture of any large organisation cannot be shifted unless your people are willing to change, no matter how solid your business case or how stark the threat of disruption.
"The best thing we can do as leaders is to answer the big inevitable question: Why? The clearer we can explain why we are changing, where we are heading, or how we will get there, the more our people will trust us to lead them there," said Berry.
Australian organisations looking to bridge the gap between innovation skills and outcomes must look towards a new future of collaboration and cultural change.
The research showed how better collaboration can result in real change:
A little more than half (51%) of the respondents reported their organisation involves staff in the introduction of new technology "sometimes", with 12 per cent saying staff are "rarely" involved.
When staff are always involved in new technology introduction, the productivity loss rate reduces to 57%.
A high 43% reported having "slightly fragmented" systems and processes, with 14% having "a patchwork of tools".
Organisations need better ways of collaborating and communicating. And there remains a considerable lack of consultation with staff when it comes to having the right tools to work together.