The talent pipeline in Australia is 'too small' for the telco's demand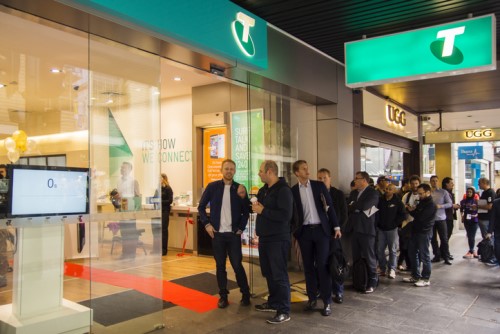 Telstra is set to open a new innovation and capability hub in Bangalore later this year, CEO Andy Penn announced on Wednesday. The telco chief said the group aims to tap into the digital talent pool of the city known as India's Silicon Valley.
The decision to move many of Telstra's technical jobs offshore comes in the wake of Australia's own IT talent shortage.
"We need these capabilities now, but the fact is, we cannot find in Australia enough of the skills, like software engineers, that we need on the scale that we need them," Penn said in a speech before the Committee for Economic Development of Australia.
"There simply are not enough of them. The pipeline is too small."
The telco chief predicts Australia will have a shortage of 60,000 skilled workers in the ICT sector in the next five years. This, he believes, is forcing his company to recruit on the global market.
Telstra has already established its presence in India, working with partners and the workers supplied by third parties. The upcoming innovation and capability centre will purportedly solidify its presence further, Penn said.
But while the current talent gap in Australia has led to Telstra sourcing IT talent from outside the country than from within, Penn vowed the telco was committed to working with the government and other stakeholders in "building a bigger technology talent pipeline within Australia, for the overall benefit of the nation."
Telstra is reportedly partnering with Australian universities to develop the IT talent it will need further down the line.
The telco, however, is also shedding about 8,000 positions amid the Telstra2022 restructure program.