Today's workforce is increasingly globally dispersed, multi-generational and multicultural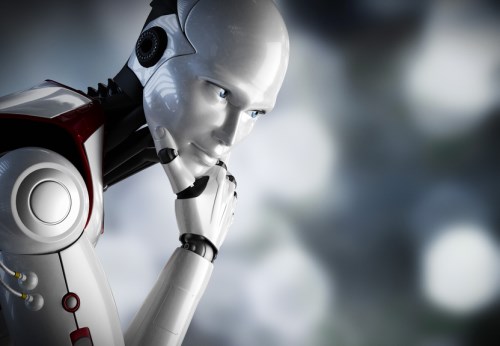 By Andreas Hartl, GM IBM Cloud, Asia Pacific
An organisation's success is dependent on the high performance of its employees who act as the catalyst for business disruption and transformation. Today's workforce is increasingly globally dispersed, multi-generational and multicultural.
Effective management of any dynamic workforce requires an integrated and consistent approach to help drive innovation, collaboration, continuous learning, efficiency, retention, quality and cost savings. Managing a multi-gen workforce is a global phenomenon across industries. Artificial Intelligence (AI) is ubiquitously present and promises to transform both the HR function and the future of work.
My conversations lead me to believe that while clients agree that AI will drive significant value in their business, most of them mention the lack of AI and machine learning skills needed to fulfil that potential.
Hence, as companies build their workforce for the future, AI is viewed as one of the most pressing workplace skills necessary for success in the coming years. In fact, by 2021 it is estimated that as many as 120 million workers, in the world's ten largest economies, may need to be retrained or re-skilled as a result of artificial intelligence and intelligent automation. According to Deloitte's Global Human Capital Trends 2018 Analysis, 75% of Australian companies see AI, robotics, and automation as important, however only 23% feel ready to navigate associated changes.
Interestingly, a study completed by McKinsey in 2017 found that almost half of workplace tasks completed by employees can be automated with the help of AI, however only 5% of jobs can be fully automated. Therefore, the way Australian employees work will change over time as AI technology creates job shifts and new types of opportunities; businesses must adapt to keep pace with those changes, re-skilling their people and teaching them new ways to work.
An area that remained untouched, however, is how to identify and eliminate bias in employee data. New bias and explained ability capabilities for AI promote trust and transparency on their AI models across organisations, helping HR teams analyse the background of current top performing employees from diverse backgrounds and use that data to help flag promising applicants.
These AI capabilities provide an indicator of success and help address bias in hiring decisions. For companies that face hiring litigation, it can also help provide a clearer explanation of hiring rationale. The new bias-reduction tools can help businesses achieve diversity and inclusion within the workforce.
The most successful organisations are already taking measures to create and perpetuate an innovation infused culture incorporating design thinking, agile working and fearless experimentation. Take a look at Shire, a biotech company that is working to create an agile talent acquisition function. Shire is exploring how AI can make more data-driven decisions to help the company recruit a diverse workforce of scientists, researchers and staff dedicated to helping people live better lives.
AI is also providing advantages to a range of other industries, enabling companies like BuzzFeed and H&R Block to refocus recruiters' time on attracting and hiring the candidates who are most likely to succeed in a given role, in an efficient and inclusive manner.
Clearly, there is need for organisations to identify, retain and build the right talent needed to create and sustain a digital organisation. AI is providing the impetus for HR function to evolve from a service function to be the growth engine, helping companies to attract and retain a diverse and highly skilled workforce that drives and evolves with the future of their business.