Employers need to be more proactive when it comes to addressing employee burnout, according to industry experts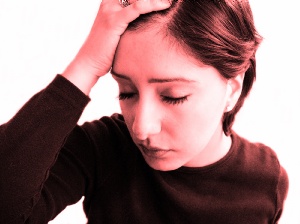 With an always-on lifestyle because of smartphones and emails, some employees are feeling more exhausted and stressed like never before.

It is called burnout, and a recent study by Kronos Incorporated revealed that it is one of the challenges in the workplace in 2017. Ninety-five percent of the 614 HR leaders surveyed in the United States said employee burnout is "sabotaging workforce retention."

Employment or occupational burnout is characterized by physical and emotional exhaustion or stress extending for longer periods.

Management pressure, work shifts, workloads and even the lack of staff in the workplace are some factors that could be contributing to this stress, said a 2016 study by Coleman Parkes and the Workforce Institute by Kronos.

Because of workplace stress, one in five Canadian respondents has taken a leave of absence, according to the Staples Business Advantage Workplace Index involving more than 3,000 respondents from the US and Canada.

The Great-West Life Centre for Mental Health in the Workplace said that while burnout is not a mental health illness, it is still a mental health issue that may affect the health and performance of employees across all levels of the organization.

If not properly addressed, burnout can result in companies losing their valuable employees," said a 2016 report by Aptitude Research Partners.

Some companies, and even France, have taken steps to address burnout.

A newly minted French law that came into effect this year has now made it legal for employees to "disconnect" from work by ignoring text messages or emails from work during their off hours.

Other companies, such as Volkswagen and Goldman Sachs, are now reportedly addressing the issue with policies such as mandatory time off away from the desk or from the office altogether.

On its website, Workplace Strategies for Mental Health offers several strategies to manage burnout in the workplace, including ongoing employee training, working with employees to manage expectations and enforcing reasonable work hours.

For Kronos Canada, eliminating stress and burnout in the workplace starts from the top.

"We strive to foster a motivating, enriching culture that helps reduce or even eliminate some of the key contributors to stress and burnout. These include policies and practices like flexible hours, paid time off for community time and family support situations, and financial support for childcare," said Spiros Paleologos, vice president and general manager, Kronos Canadian Systems.