The Federal Government has chosen to keep shipbuilding jobs onshore, but does the decision have implications for HR managers looking to offshore jobs?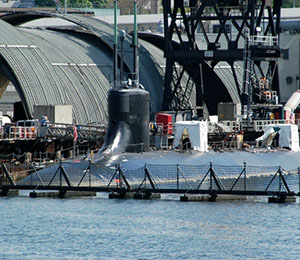 Australia's plan to build its next 12 submarines locally in Australia may provide lessons for HR managers looking to save on costs by offshoring jobs.

Yesterday, Prime Minister Malcolm Turnbull awarded DCNS of France the contract to design the submarines, at a total estimated cost of $50 billion.

It was the culmination of a competitive tender process entered into in early 2015, after a strategic decision was made to build the next generation of submarines locally, rather than offshore the construction project to Japan.

The Federal Government - driven by both politics, and economics – decided a healthy local shipbuilding industry had more benefits than offshoring.

The local build of future submarines in Australia is expected to directly create around 1100 jobs and a further 1700 jobs in the Australian supply chain.

"An Australian build establishes and maintains a capable industry base and skills in Australia from day one," Prime Minister Malcolm Turnbull said yesterday.

"It means the engineers and welders who build the submarines will be the same ones who end up maintaining our future submarines," he said.

Offshoring has been a trend within the Australian economy for decades, first in the manufacturing sector, and increasingly in the local services sector. A primary force of globalisation, businesses and HR are attracted by the cost benefits of offshoring lower skilled work to places like the Philippines, rather than locally.

While technology and globalisation of business will continue to make it easier to both offshore local roles and safeguard culture at the same time, the submarine decision raises some interesting areas for consideration for HR managers.

Innovation and skills

The government's decision to keep jobs onshore is based on a detailed consideration of what skills and capabilities Australia should foster locally over the longer-term, to both take advantage of potential business opportunities, and to invest in a culture of innovation that could extend to other business areas.

Rather than cutting costs in the short-term, the government expects participation in a decades-long high technology, advanced manufacturing project locally would develop sophisticated skills, build integration into global supply chains, and create a local industry that is a regional leader in defence.

The policy asks HR managers to consider what skills they are likely to need in local offices not just in the short-term, but over the long term, as well as how keeping talent local could strategically assist with business growth in future.

Continuity and culture

Shipbuilding workers in South Australia have been given an assurance they will now have a long-term continuous build of naval surface ships and a rolling acquisition of submarines to look forward to, safeguarding careers and jobs.

This puts an end to the 'boom-bust' cycle that is the hallmark of the industry, and has been greeted with optimism, enthusiasm and engagement from industry.

Businesses offshoring jobs risk losing the advantages that come from providing continuity and consistency to loyal employees, in terms of morale, engagement, and the fragile culture and values the organisaiton has worked hard to build.

Leadership and succession planning

The submarine decision aims to ensure a depth of talent is being created locally to fill the future requirements of the industry, which are as yet largely unknown. The policy recognizes that low-skilled workers will – with training – one day become higher skilled workers, some of whom will rise to leadership roles.

Businesses that offshore their workforces are making critical decisions about the leadership and succession planning options that are available to them in the future. While global talent can enrich and build a talent pool, harvesting local future leaders could end up being critical to long-term business performance.