There are certain pitfalls that companies should avoid when executing their staff engagement strategy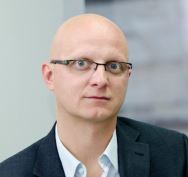 HRD speaks to Olivier Pestel, senior director solution consulting & business development, Asia Pacific, Japan at Cornerstone OnDemand, about the best strategies to drive employee engagement.

What are your three tips for companies looking to drive engagement in their organisations?

Firstly, I'd say that finding the right recipe to drive employee engagement is an ongoing effort and you will have to adjust the ingredients based on the macro and micro economic context and other external and internal circumstances.

Secondly, define what does employee engagement means in the context of your organisation? For example, happy employees are not necessarily the same as engaged and productive employees. Successful companies set clear expectations for their employees, assign them tasks that suit their skill sets, develop those and other skills and ensure those people's opinions are heard and valued. Highly engaged employees believe in what they are doing and what their company is doing.

Finally, be social. Social media and pulse surveys delivered on mobile devices provide easy ways for people from all sides of the business to express their ideas, their concerns and expectations. Just ask your staff directly via the channels and devices that many of them are using multiple times every day.

What do you feel are the biggest pitfalls that companies should avoid when executing their engagement strategy?

Do not limit your employee engagement strategy to do an annual survey. I'd like to make an analogy between the annual engagement survey and the annual performance review. It's an exercise which is very time consuming and not cheap that both employees and employers tend to dislike and consider as wasted time and money.

It's not uncommon to hear that it takes more than 6 months between the time the new annual engagement survey preparation starts and the time the results are finally available and that the organisation can define an action plan.

New technology and tools available today can enable more regular surveys in line with the changing mindset of feedback culture that organisations are adopting.

What is the role of employee experience on the future of work?

Employee experience is an emerging space which gets more and more attention. At its core, I think that it is a spin-off from employee engagement. Early adopters of employee experience projects and initiatives are motivated to build a culture that is not only customer-focused but also employee-focused.

Employee experience is to design personalised interactions with the goal to be relevant and meaningful. As we know personalisation is now everywhere. The recent resurgence of design thinking in HR departments is tied to employee experience and there is much to learn for HR professionals from customer experience and journey mapping.

An illustration is the transfer of an employee to a new position and how the following activities are personalised and relevant to his or her success in the role: set goals, access resources, join communities of practice, receive and provide feedback.

Top leadership must be bought into promoting these initiatives about changing the culture and environment for the better. Without that alignment at the top, it's very hard to make long-lasting and meaningful change.

Finally, I think that the challenge that most sponsors of employee experience initiatives will have to resolve rather quickly is to help financial decision-makers to understand the business benefits of investing in employee experience.