Employers should talk to workers about how individual performance impacts pay through regular 'compensation conversations'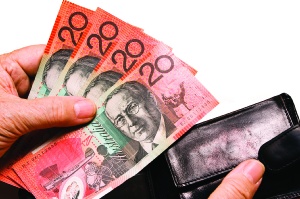 Organisations must be on the front foot to ensure that there are clear lines of communication around pay and rewards as part of their employee value proposition, according to Aaron McEwan, HR advisory leader at
CEB
, now Gartner.
He added that it's important for managers to talk to employees and let them know how the process works, find out what they want and recognise the effort they are putting in.
"Not only can this improve engagement and job satisfaction, it can boost performance which can impact the bottom line," he said.
McEwan's comments come as new findings from CEB, now Gartner show employees in Australia are working harder as base pay expectations climbed to a six-year high.
According to the CEB Global Talent Monitor, in Q2 Australian workers' expectations of base pay increased an additional 2.5%, the highest level since 2011.
"The spike in pay expectations comes as business indicators, including employment, profitability and trade, have all seen growing momentum over the last quarter, buoying employee confidence," said McEwan.
"After years of riding out low wage growth, workers are now hopeful that their base pay will start to see the flow-on effect from the positive business conditions surrounding them."
Moreover, discretionary effort rose 5% in Q2 to 23%, putting Australian effort levels 6% ahead of the global average.
"The last five years have seen conversations around pay growth fall to the wayside as Australian organisations struggled to juggle budget constraints and limited funds. As a result, many Australian workers don't know anything about pay processes," said McEwan.
He said employers must educate employees on the practicalities of pay, such as how pay increases are calculated, time of year they're likely to happen and how employees can go about asking for an increase. From there, employers can set expectations appropriate to their business.
The research also showed that designing pay models based on performance can increase effort levels by as much as 11% and intent to stay by as much as 26%.
CEB, now Gartner said organisations should focus on three things when addressing compensation with employees:
Utilise performance objectives: Use objectives to regularly define the most important ways employees plan to contribute to business objectives, alongside the expectations for their role
Ensure pay transparency: Build foundational knowledge of how pay decisions are made, including transparency around internal and external factors that might influence pay within the organisation
Prepare employees for pay conversations: Empower employees to have a dialogue about how individual performance affects pay through regular 'compensation conversations'
Related stories:
Most foreign employees paid below award rates
The 1 July changes that will impact your business
Travel company accused of exploiting 457 holders