For these professionals, life in a pandemic is tougher than we think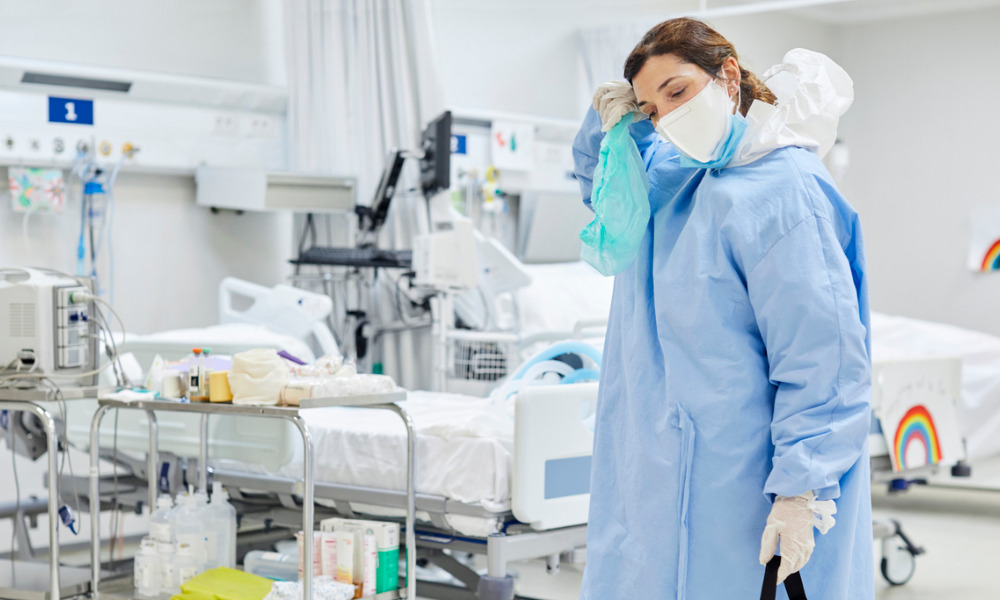 Stress over the pandemic has sparked a mental health crisis among workers regardless of their industry. Now imagine the impact of the crisis if you're working every day as a healthcare frontliner.
Previous studies have zeroed in on the psychological pressures of the health profession and workers' risk of exposure to the virus. However, new analysis published in JAMA Network Open has widened the scope of the conversation, shedding light on the logistical challenges of life as a frontliner.
Read more: Hybrid models: Are your frontline workers feeling left behind?
The study included questions on healthcare workers' personal care duties and career prospects. The findings revealed how women, who comprise nearly 75% of hospital employees including essential clinical staff in the US, confront difficulties that are rarely highlighted in discussions on COVID-19.
Because of the absence of employer support for their personal development and family obligations, healthcare practitioners have "moderately or very seriously" considered leaving the workforce (21%) or reducing their work hours (30%). Meanwhile, nearly half (47%) have felt "moderately or very seriously worried" about COVID-19 hindering their career development. Others have also reported that their productivity decreased (39%) because of the crisis, the findings showed.
The situation becomes even tougher for healthcare professionals looking after young children. "Nearly one-half of parents reported that parenting (49%) and managing virtual education for children (50%) were stressors," the researchers said.
Read more: The pandemic is taking a toll on women's career growth
"Employed women, in particular, were likely to face greater burdens because they spend 22% more time on unpaid household and care work compared with their male counterparts, with Black or African American and Latina mothers spending nearly twice as much time as men on unpaid housework," they said.
"Health systems must develop effective strategies to ensure that the workplace acknowledges and supports employees during this unprecedented time, not only within the work environment, but also in managing unanticipated childcare responsibilities due to lack of childcare or in-person school. In doing so, health systems will improve the likelihood of retaining generations of well-trained clinicians, scientists, and staff."