By 2020, 50% of workers will be working remotely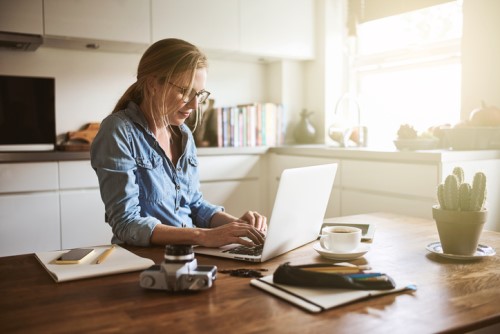 By 2020, 50% of workers will be working remotely – a statistic employers simply cannot afford to ignore for much longer. The rise of technology means people expect to be able to plug in form the comfort of their own homes, rather than traipsing into an office and staring at a computer screen all day.
But how exactly is HR tech facilitating the rise of remote working – and what are the key socio-economic factors at play in this new absentee-revolution.
"Having the technology infrastructure needed to attract and hire remote users, construct remote teams, evaluate performance and keep them motivated and efficient will be a must have skills for any business to stay competitive in this new era of remote workforce," explained Amr Ibrahim, CEO of ULTATEL, a phone system in the Cloud.
We quizzed Amr over what he believes to be the top four players in catalyzing the remote working trend – to which he took a rather interesting perspective.
Demographics
"Changing family demographics have played a significant role in the rise of the remote workforce. For most of the industrial revolution, only one parent needed to work outside of the home to support a family. But now in the digital revolution, it often takes two working parents to run a household and support children. Also, the number of single-parent households has risen since the 1980s. These workers require flexible working arrangements in order to raise a family, but remain relevant, productive, and valued members of the workforce."
Housing prices
"Housing prices have skyrocketed, especially in busy city centers where most businesses are located. Many quality workers can't afford to live close to work. Workers who live far from their employer are required to make lengthy, time-consuming, expensive, potentially dangerous, and environmentally hazardous commutes to and from work."
Rise of enablers technology
"Technology has evolved and produced new solutions that enable businesses of all sizes to easily have remote teams that can still efficiently communicate and collaborate as if they are setting in the same office."
Need for highly talented people
"With the increased competition on businesses, business owners need to acquire the top of class employees that will keep their business competitive. Looking for these types of workforce locally can be hard in some area. Having the infrastructure that helps you construct remote team makes it easy for business owners to seek talents in far distance than their office locations."