The Q&A revealed tension in the organization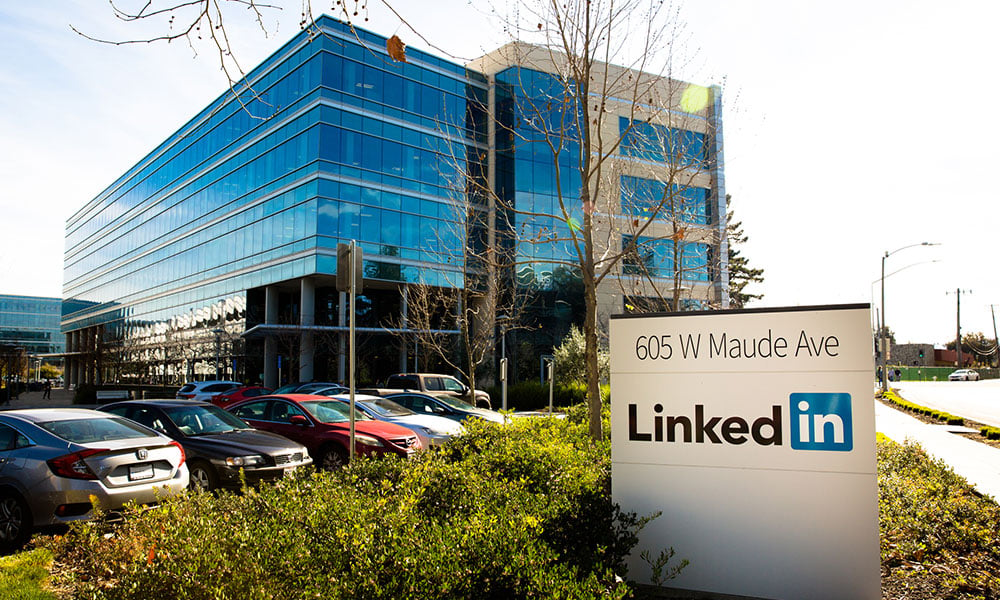 LinkedIn's newly appointed chief executive condemned the "offensive" comments that anonymous employees made against minorities in a virtual town hall meeting meant to address systemic racism in the workplace.
Ryan Roslansky, who was elevated to the post just last week, called the remarks "appalling" and said he recognised "the pain and frustration" people felt at seeing those comments appear in the forum.
"We are not and will not be a company or platform where racism or hateful speech is allowed," Roslansky wrote in a company missive that was later shared on the professional networking site.
READ MORE: Virtual walkout: Facebook staff protest CEO response to Trump
The virtual meeting was purportedly designed to be a "safe space for all" to discuss racial tension in the US, following the death of George Floyd, the black American who died in police custody after a white officer knelt on his neck for several minutes, an eyewitness's footage showed.
During LinkedIn's live presentation – attended by some 9,000 employees – several unnamed staff members allegedly posted comments critical of the company's approach to diversity and inclusion, particularly in hiring minorities, as Maxwell Tani of The Daily Beast reported.
One anonymous employee wrote: "George's killers need to be tried according to law. But how can hiring more minorities into manager roles and C-suite positions address cop racism? I thought hiring at LinkedIn is based on merit alone."
Another unnamed staffer, who claimed to be part of the "non-minority" at LinkedIn, posted: "All this talk makes me feel like I am supposed to feel guilty of my skin colour. I feel like I should let someone less qualified fill my position. Is that OK? It appears that I am a prisoner of my birth."
READ MORE: High-profile leaders respond to US race protests
One commenter also questioned the Black Lives Matter movement, which condemns authorities' excessive use of force against non-whites.
"Blacks kill blacks at 50 times the rate that whites kill blacks. Usually it is the result of gang violence in the inner city. Where is the outcry?" another unidentified employee wrote.
While the virtual meeting aimed to convene staff and have everyone "commit to working through hard things together," the ability to allow anonymous feedback "made it possible to add offensive comments without accountability," Roslansky said.
"Those of us in presenter mode weren't able to track the comments in real time – I am very sorry and that won't happen again," he said.
Roslansky said LinkedIn "still has a lot of work to do to educate ourselves and our colleagues on how to create a culture that is truly anti-racist. We will do that work."