20% of employees are considering freelance or on-demand work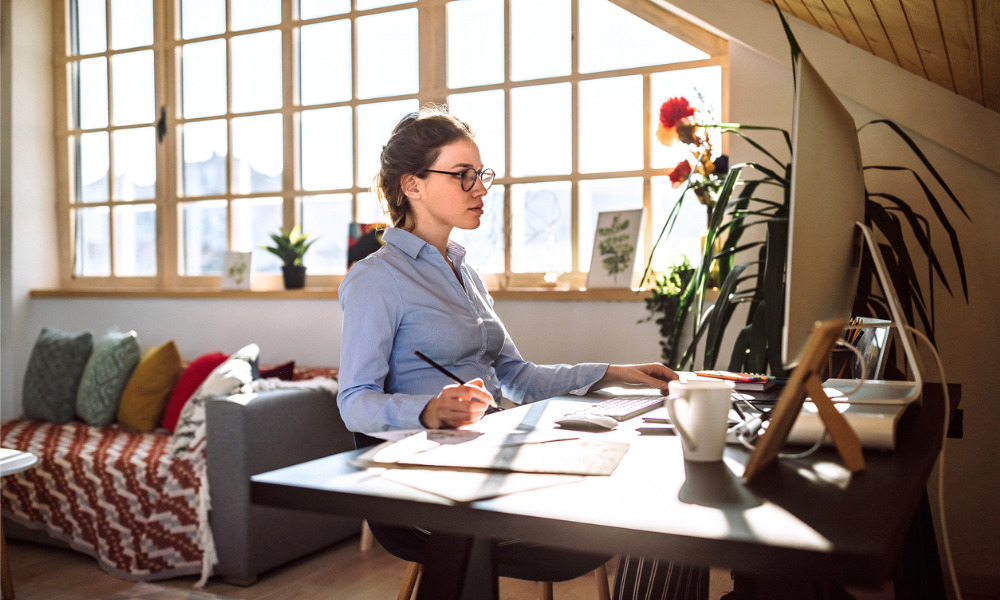 It's the latest trend in an evolving workforce where individuals seek employment on their own terms. The gig economy is booming and it is here to stay. A gig economy is a free market system in which temporary positions are common and organizations hire independent workers for short-term commitments. The term "gig" is a slang word for a job that lasts a specified period of time. Traditionally, the term was used by musicians to define a performance engagement.
Examples of gig workers include freelancers, independent contractors, project-based workers and temporary or part-time hires.
"The online gig worker ecosystem has grown significantly over the past few years," Matt Barrie, CEO at Freealancer.com, told HRD. "The shift towards remote working means organisations are taking advantage of the abundance of gig workers and growing their workforce through on-demand freelancers. Employers risk being left behind in a paradigm that is quickly becoming obsolete.
"The idea that businesses, costs and performance must all grow linearly is no longer sustainable. We're seeing global enterprises adopt a model towards freelancing in an effort to grow their business without adding additional headcount or office locations. Those who miss this opportunity may put themselves at a disadvantage."
According to the Actuaries Institute, the Australian gig economy figure of $6.3 billion was a nine-fold rise between 2015-2019, with a gain of 32 per cent in 2019 alone. The Actuaries Institute estimates as many as 250,000 workers may be involved with private transport and meal delivery leading the way with other sectors to follow.
Barrie believes the role of human resources will need to change to accommodate gig workers instead of full-time employees into companies.
"Unlike the traditional recruitment process, human resources won't be required to be involved in every hire or onboarding process," Barrie added. "Instead, the human resources department will need to take the lead and set the best practice for gig worker recruitment and how to properly manage a freelancer.
"This means educating employers and employees on the benefits of using freelancers, training employers and employees on how to source freelancers, and providing guidelines on how to measure success. By providing a framework for employees, human resources will set the team up for success while not being responsible for each individual hire. This means employees can streamline the freelancer hiring process, particularly for smaller or niche projects."
Freelancer.com is the world's largest freelancing and crowdsourcing marketplace by number of users and projects. It connects approximately 58,195,352 employers and freelancers globally from 247 countries, regions and territories. Through the marketplace, employers can hire freelancers to do work in areas such as software development, writing, data entry and design right through to engineering, the sciences, sales and marketing, accounting and legal services.
Looking into 2022 and beyond, Barrie believes employers will be seeking out more gig workers as global uncertainty reigns around the world.
"Employers will be looking for on-demand gig workers who can support high volume tasks or complete niche, specalisied projects within the organisation," he said. "They should be looking for gig workers who have the right skills for the project and a track record of experience in the specific industry.
"It's also important for employers to look for freelancers with a high reputation, positive reviews, and those who regularly deliver tasks on time and on budget. At the end of the day, it's up to employers to set the gig worker up for success. This means providing them with the right brief for the task, ensuring a regular cadence of communication, and setting the right expectations for performance."
That is not to say the lines are exactly clear between a gig worker and an employee as was highlighted in the court case of Diego Franco v Deliveroo Australia Pty Ltd where the court ruled that Franco was an employee and not a contractor. There is also the pay factor. For skilled professionals, it is a lot easier to negotiate proper contracts and hourly rates, while at the lower end of the gig economy, Uber has admitted that it pays its drivers less than the minimum wage.
"With a number of recent rulings emphasising the importance of written contracts., they are possibly becoming clearer," Michelle Fotheringham, Werkling CEO and Founder, said.
"On-demand talent or professional gig talent are engaged to deliver a specific project or provide a specific service. Not only do the contractual agreements clearly document the nature of the work, but the way that this segment of the workforce works looks and feels very different to that of an employee."
Werkling matches businesses with exceptional on-demand talent such as independent consultants, freelancers, gig professionals, while at the same time creating a sense of community and belonging for those who have stepped outside the traditional work model.
"Employers need to understand the work preferences are changing," Fotheringham added. "Flexibility is now a 'must have' but the flexibility options provided by employers may not always be enough.
"Talented professionals are increasingly wanting to design their life and their work in a different way, working across different organisations and different projects that play to their strengths.
"Upwork research suggests that 20% of employees are considering freelance or on-demand work and Werkling has found that 90% of on-demand talent are not interested in returning to the traditional employment relationship. The gig economy has disrupted industries, such as driver and delivery work, and the professional workforce will be no different.
"It is dangerous to assume that employers will continue to have 'talent exclusivity' and need to start leveraging shared talent models. It must be said that organisations do not 'employ' gig workers, they 'engage them'."
The gig economy is here for those who want it.