But women are still concentrated at the bottom of the organisation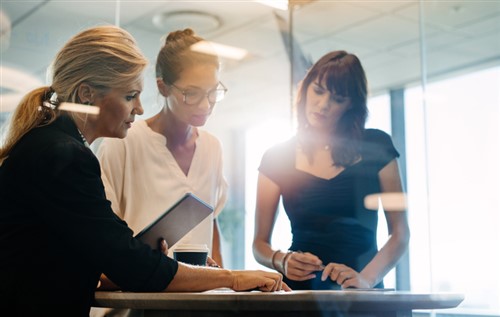 by Kelly Gilblom
Royal Dutch Shell Plc, the largest European oil company, said its gender pay gap has improved after increasing its focus on hiring and promoting more women.
The average hourly pay for women at Shell's UK business is expected to be 18.6% lower in 2018 than for men. That compares with a 22.2% gap last year. The report doesn't look at the rates for people employed in the same job, but averages out what men and women are paid across its five British business units overall.
While the gender pay gap report is limited in what it can show about Shell's treatment of females, it reveals women are still concentrated at the bottom of the organisation. Less than a third of its senior leaders in the UK are female and the majority of experienced hires in the country are men, the report said.
"Improving the gender balance is fundamental to the continued success of our business," Sinead Lynch, Shell UK Country Chair, said in an emailed statement. "We need to attract the best minds and build a culture where every voice can speak up and every voice is heard."
Shell is one of the first companies to report its 2018 gender pay data. UK law mandates firms with more than 250 employees in Britain release this year's figures by April 2019.
Last year was the first time the reports were released, and an analysis from more than 10,000 companies showed median pay for female full-time employees in the UK was 8.6% less than for men. Though Shell's gap is more than double that level, its figures are slightly better than its competitors in the oil business.
The Anglo-Dutch oil major attributes the lack of women in petroleum engineering and trading roles to the stark pay difference. Those "specialist" jobs often come with outsized salaries and bonuses, it said.
Shell has set diversity targets to reduce the discrepancy. It hopes women will occupy 35% of senior leadership roles in the UK in 2025, compared with 28.1% now. It also wants to increase the number of female experienced hires from 42.1%. Last year it said it was especially focusing on improving the balance in its upstream and trading divisions.
The closest Shell now comes to gender parity in Britain is in graduate roles, where 44% of hires are female. Across Shell's entire UK business, two-thirds of all employees are men.
Copyright Bloomberg News