The CEO of Reward Gateway has announced a fund that's supporting a gender pay equality program in rural India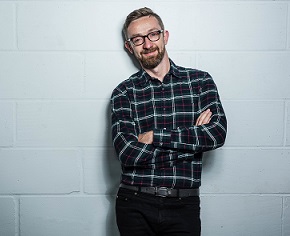 In order to help 'make the world a better place to work',
Glenn Elliott
, founder & CEO of the employee engagement platform
Reward Gateway
, has announced a US$5m fund called The RG Foundation.
The foundation will award grants quarterly to charity, non-profit and community organisations that are helping people improve working conditions and pay.
The first beneficiary is the
TGG Foundation
, a charitable initiative in Kerala, India, which has received US$50,000.
This grant will allow the foundation to begin work on a Rural Empowerment Hub and provide locals with more jobs, skills development, fairer levels of pay and better conditions.
The grant will also help to fund a new collection from Wayanad Clothing - a UK-based social enterprise - to address gender inequality in rural India through ethical fashion.
Elliott said there's a massive gap today "between employers and employees who are disengaged, or unhappy with a significant part of their lives, their work".
"We started this company with one vision: to bridge this gap, and make the world a better place to work. Over the past 10 years, we've achieved this through our technology," said Elliott.
"Now we are extending our mission beyond our clients. We are already working on a book to help employers get started on their journey to bridge this gap, and today's announcement is a significant milestone which allows us to reach more people like the women in India that the TGG Foundation helps."
Kylie Green, sales director of Reward Gateway, added that a lot of the company's current thinking is around how employee engagement is about much more than making employees happy.
"It's about making the world a better place to work which it at the core our mission," she told
HC
.
Green added that company wants to make sure that they extend that mission beyond their employee engagement technology.
"This takes place close to home in regions we operate but also places further afield that have a long way to go to achieve that vision of equality and fairness," said Green.
"The idea is that people can go to work and put their passion to good use, feel valued by their organisation and that they can be recognised for what they want to achieve.
"The focus on empowerment is at the heart of what we do."
The RG Foundation's fund will come directly from Elliott's personal equity in Reward Gateway. Those interested in finding out more, or applying for the fund should visit
www.rewardgateway.com/rg-foundation
.
Related stories:
Winners of the 2016 Employee Engagement Awards announced