New research has found the most in-demand roles in Australia and the skills needed for each role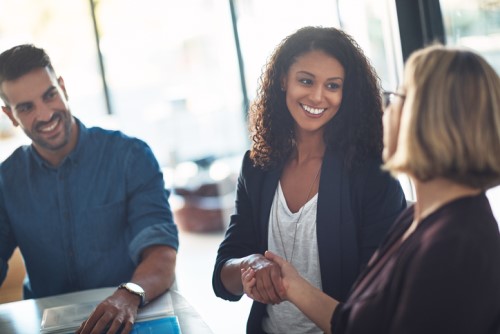 It should come as no surprise that tech-heavy roles are dominating the top emerging jobs in Australia this year, according to Jason Laufer, senior director - learning and talent solutions at LinkedIn.
Laufer's assessment is based on the 2018 Emerging Jobs report which revealed the most in-demand roles in Australia and the skills needed for each role.
The research involved LinkedIn analysing millions of user-input job titles from the last five years to find the jobs critical for Australian business.
The top five emerging jobs are all facing a talent shortage. These include;
1. Customer success manager
2. Data scientist
3. Full stack engineer
4. Cyber security expert
5. Experience designer
"The top five emerging jobs are all in extremely high demand," said Laufer.
"When talent is thin on the ground, the 'perfect candidate' will be highly discerning, looking for the right culture fit and potentially robust remuneration.
"The key to finding the best people will be to focus on ensuring you have an authentic and strong employer brand and focus on candidates' skills and traits over their previous job titles."
The research also found that new business models fuelled by technology, such as Software as a Service (SaaS), have propelled job roles such as customer success managers, which were not as sought-after five years ago. Moreover, customer success jobs have grown 38% year on year over the last 12 months.
It also found organisations now place immense value in maintaining positive engagement with customers. Consequently, roles which require strong skills in human interaction and soft skills such as communication and collaboration have exploded.
Laufer said this has resulted in an abundance of roles, such as customer success managers, over the last couple of years. The data also revealed the career paths most employees have taken in these jobs, as well as the skills most commonly associated with the new roles.
Soft skills emerged as one of the most important characteristics employers look for, according to the research.
With shortage of talent in these emerging jobs, organisations should also focus on hiring candidates with transferable skills from diverse industries, added Laufer. Indeed, Laufer explained the long-term challenge for HR and talent acquisition teams is to identify candidates with agility, versatility, and the capacity for retraining.
"This can be best achieved by hiring on skills and traits rather than previous job roles, as well as offering opportunities for potential and existing employees to learn, and train, on the job."
The top skills for the five emerging jobs are:
Customer success manager
Enterprise software management
Customer relationship management
Consulting
Data scientist
Machine learning
Analytics
Data mining
Big data
Full stack engineer