BPAY Group has made the Aon Best Employers 2018 list –-did your company make the cut?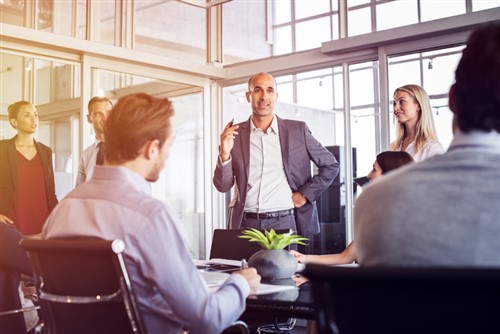 The Aon Best Employers 2018 results show that this years' top performers have an increased focus on employee engagement, communication and strong leadership.
Organisations in healthcare, property and delivery services were among a variety of other sectors identified as Aon's Best Employers.
The results also revealed new trends and initiatives in companies that set the top employers apart from the rest.
Indeed, organisational agility has proven to have a significant impact on employee engagement, retention and the bottom line.
The top employers also demonstrate an open mindset to innovation and technology, and equip leaders to be successful in changing environments.
The 2018 Aon Best Employers are:
BPAY Group
Coca-Cola Amatil New Zealand
Colliers International
Eden Brae Homes
Employsure
FedEx Express (New Zealand)
Four Square (Foodstuffs North Island Ltd)
Geeves Scaffolding Ltd
Peoplecare Health
Plush Sofas
Prospa
SEEK Limited
Wood & Grieve Engineers
Woods
Z Energy
Lucy Lithgow, BPAY Group general manager, people and culture, said that to be named as an Aon Hewitt Employer of Choice for 2018 is testament to the great company culture and how it contributes to organisational success.
"We are proud to be an employer that puts collaboration at the heart of everything we do, to continue building a groundswell of engagement that breeds passion and energy."
BPAY Group has created an open-plan and activity-based working environment to encourage more conversations and stronger relationships between staff, introduced Human Centred Design into practice and also offers ongoing wellness programs.
Moreover, the company has been reinvigorated with new more empowering values, behaviours and work practices, according to John Banfield, BPAY Group CEO.
"Those values are: Better Together (encouraging teamwork); Think Customer (placing the customer at the forefront); Minds Wide Open (asking questions and embracing change), and Always Step Forward (embracing curiosity and ambition to keep learning and improving)," said Banfield.
"We create a level of innovation by empowering people to have some form of autonomy to create based on their own horsepower. It's resulted in true buy-in and belief in our values creating a huge amount of momentum that we have built our culture around."
According to the overall results, team members and frontline employees of Aon Best Employers have seen notable benefits as a result of making the workplace environment more agile.
Consequently, 29% more employees in Aon Best Employers are embracing cross-functional collaboration, and 18% more employees sharing knowledge. Furthermore, perception of organisational agility in employees of Aon Best Employers is 21% higher compared to other organisations.
Another typical characteristic among the top employers is recognising employees in meaningful non-monetary ways. This includes extra annual leave, top up allowances for maternity leave, study assistance, superannuation bonuses and enabling flexible and remote working.