New research has revealed the most desirable characteristics graduates look for in their ideal employer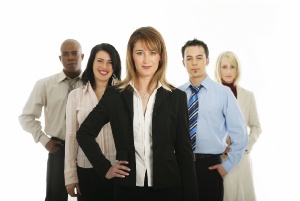 For the third year in a row, Google has been voted the most desirable employer in GradAustralia's survey of 14,000 students across 38 universities.
The top 10 also included fellow tech giants Apple and
Microsoft
; consulting companies
PwC
Australia, EY,
KPMG
; and the
Commonwealth Bank
, Deloitte,
BHP
Billiton and Department of Foreign Affairs and Trade.
The results also found that most millennials expect to make up to 20 applications before landing a job and that 70% of millennials prefer a fulfilling job rather more than a good salary.
Moreover, the following organisations were each voted the most sought-after for their respective industries:
Accounting and advisory – Deloitte
Banking and financial services – Commonwealth Bank
Construction and property services – Arup
Consulting – The Boston Consulting Group
Engineering, R&D and manufacturing – CSIRO
IT and communications – Google
Law –
Herbert Smith Freehills
Mining, energy, oil and gas – BHP Billiton
Public service and utilities – Department of Foreign Affairs and Trade
Retail, sales and consumer goods –
Unilever
Transport and logistics –
Qantas
Airways
This is the third year in a row Herbert Smith Freehills has been voted the number one legal sector graduate recruiter.
Sue Gilchrist, regional managing partner, Asia & Australia said HSF know the future leaders of their firm are among these people.
"Our job is to ensure they feel welcome to the HSF team, have the best possible experience in our leading graduate programme, learn and grow as much as they can and feel they are contributing to the firm from day one," she said.
"The opportunities we provide to work on some of the most complex and challenging matters and transactions in the market for the best clients ensures our graduates learn, grow and excel while developing rich and lasting relationships with colleagues.
"Graduates are also attracted to our global reach and the chance to gain invaluable experience through our global secondments program.
"Being a lawyer is of course about more than just exceptional technical skill. We recruit graduates from a diverse range of backgrounds with fresh perspectives, intellectual curiosity and rigour and the ability to develop exceptional working relationships."
The survey also found some interesting insights in terms of what millennials look for in an employer:
Millennials want to be part of a diverse workplace
74% of students say diversity is important to them when choosing an employer.
Millennials want to work for companies that do good
55% of students say they wouldn't work for an employer with a 'bad image', even if the salary was high.
Millennials care more about being fulfilled than earning a lot
70% agreed with the statement 'it's more important for me to feel fulfilled at work than to earn a lot of money.'
Millennials are prepared to work… hard
On average, the students surveyed were willing to work 47 hours per week in their first job after graduating, 9 hours more than the standard work week.
And, they'll put their personal lives on hold in the meantime
64% of students said they'd be willing to make sacrifices in their personal lives for their career.
Two thirds expect to be still searching for a job three months after graduating
22% expect to be searching for up to a year.
On average, students expect to make 17 applications before landing a graduate job
One third of students expect to make anywhere between 20 and 40+.
Over 70% expect to spend less than five years with their first employer
Law, teaching, health and engineering were the areas with the highest number of students who would stay beyond five years.
Male students expect to land a job faster, be paid more, graduate with higher marks and work longer hours
Male students say they're prepared to work 50 hours per week while female students say 45. Male students expect to be paid $68,000 per year in their first job after graduating while women expect they will be paid $60,000.
Related stories:
Deloitte announces 12-week 'return to work' program
Employer under fire for paid graduate scheme
What is 'unreasonable' management action?