Your guide to a line-up of hands-on learning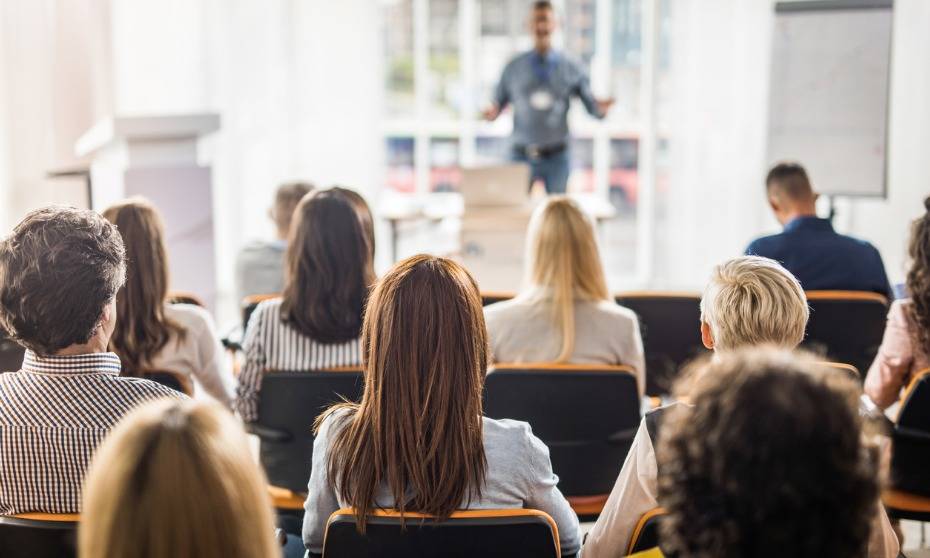 Excitement is continuing to grow for the upcoming National HR Summit – where numerous HR professionals from across the country will gather for two full days of presentations, panels and workshops split across multiple in-depth conference streams.
The summit is widely regarded as one of the most important events in the HR calendar. Any prospective attendees who wish to go along are advised to register soon, as places for the summit are limited.
The packed workshop agenda includes 30-minute sessions presented by industry experts. Let's take a quick look at the presentations on offer:
Game changing trends in HCM technology (and how to make them work for your organisation)
Join Mike Ellis (EVP Cloud Solutions APJ, Synchrony Global) as he reveals measurable, outcome-based HCM implementations that directly align to your business performance objectives. Find out how new technology can provide HCM methodology-as-a-service, how the user experience is being redefined by technology and explore the role of changing organisation design.
Change Makers: How HR innovators are driving cultural change with inspiring and cost-effective engagement strategies
Kylie Green (Director of Consultancy, Reward Gateway) examines how becoming a catalyst for positive cultural change will not only give you a competitive edge but also positively impact your business results. Her ten-part practical model outlining the key levers for driving employee engagement and cultural change, featuring inspiring stories and practical engagement strategies from Australian HR innovators in the not-for-profit, retail, mining and technology sectors.
How to design a future-proof learning strategy
The faster technology changes, the quicker your employees' skills are out of date. How do you design a learning strategy for your people that won't be redundant tomorrow? In this value-packed workshop, Chris Broughton – Learning Expert, Cornerstone OnDemand reveals the benefits of thinking holistically about your learning strategy to bridge the skills divide, looking at the key components of a modern skills-focused learning strategy, and what a modern content experience should look like.
The three keys to successful onboarding
In a tight labour market, it's more important than ever to engage with potential talent as early and regularly as possible. In fact, research shows that poor onboarding experiences can see you losing talent only moments after they join your organisation. Join Jay Munro (Employer Insights Specialist, Indeed) to explore the three key elements to a successful onboarding experience, taking a fresh approach to onboarding and improving the engagement of new hires.
How to choose the right HR software partner for your organisation
Choosing the right HR software for your organisation is no easy task. With hundreds of vendors in the market, how do you know which one will suit your workforce and solve your unique challenges? In a Q&A style interview, Adam Pope (HR, Projects and Systems Manager, Cornerstone Health) will share his experience selecting and implementing Kronos Workforce Ready in their organisation and the lessons he learnt along the way.
Key elements of keeping employees engaged through your eLearning courses
Phillip Tutty (Head of Litmos APAC, Litmos) reveals the secrets to creating compelling eLearning content for your staff – including crucial design parts, implementation and communication, how to identify and eliminate barriers and why culture plays a massive role in engaging your learners.
How the future of work is reinventing jobs
The nature of work is evolving. How can you adapt and thrive in the new landscape? Adam Hall (Talent and Rewards Leader Australia, Willis Towers Watson) draws on leading thinking from two influential books on the future of work – Lead the Work and Reinventing Jobs – to explore how HR can enable businesses to seize the opportunities presented by rapid advances in automation.
Streamlining the employee lifecycle
How can you use video to make sure that today's always-online Millennial and Gen Z employees stay engaged through every step of the employee lifecycle? James Brennan (Managing Director, Kaltura) explains how to use video through the entire lifecycle, making sure not only that your employees are happy, but that your HR team is more effective than ever before.
How leaders connect, engage and inspire using business storytelling
In today's hyper-competitive business environment, HR leaders who can engage and inspire their teams and organisations have a distinct advantage. Yamini Naidu (the world's only economist turned business storyteller) reveals how by using the art of effective storytelling, leaders can defeat information overload to inspire the emotion and effort needed to adopt new strategies, attract new clients, and inspire employees.
The neuroscience of manager to leader in 90 days
Kristen Hansen (CEO, Enhansen Performance) will provide the latest neuroscience research and case examples of transforming managers into agile leaders of change and performance. Discover how managers can become leaders through improved provision of vision and values, innovative decision-making, resilience, engagement, adaptability, leading change and coaching conversations.
Are you a (management) accident waiting to happen?
In this session, David Pich (Chief Executive Officer, Institute of Managers and Leaders) will introduce the antidote to the accidental manager – the Intentional Leader (IL). He will challenge you to consider which one you are – accidental manager or intentional leader! Crucially, he will describe the key elements that lie at the heart of intentional leadership – and help you find out your own IL score.
How the use of Video Interviewing (VI) as a pre-screening tool is transforming the way organisations recruit
The advent of digital video interviewing as a pre-screening tool is transforming the way organisations showcase their brand to their potential new employees, improve the efficiency of the recruitment process and make better quality hiring decisions on talent. Jane Bianchini (Founder and CEO, Alcami Interactive) explores the topic in this session.
How to drive cultural change in your workplace
HR professionals play a critical role in implementing change initiatives in their organisations. Rael Bricker (Director, Give your business the EDGE / raelbricker.com) will provide practical strategies for leading, driving, implementing and measuring change. Discover strategies for convincing change-resistant employees to get onboard, common mistakes that HR teams make in change management strategies and how to change employee behaviour at an organisational and team level.
Transition to leading the HR team
Did you know the first 90 days in a new leadership role is critical? Mandy Holloway (Co-Founder, Courageous Leaders) show you how to focus in these 90 days to create a constructive HR team culture, quickly build personal credibility as the HR leader and influence your colleagues in the leadership team.
There's also expo sessions on corporate styling, mindfulness and wellness in the workplace; free professional photos, networking and the chance to enter a $10,000 Grand Prize Draw.
For more information and to register, go to http://hrsummit.com.au/
The National HR Summit Australia will be held at Luna Park Sydney on 26-27 March 2019.