Of the top 40 companies, 88% offer paid volunteer leave, with 61% offering a budget to support volunteering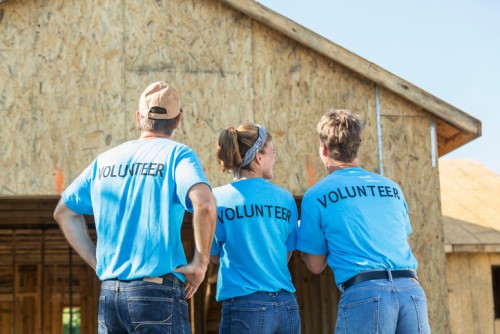 Australia's largest general insurer, IAG, has been named the best workplace to give back, closely followed by Origin and National Australia Bank (NAB), according to GoodCompany Australia's 'Best Workplaces to Give Back' survey.
Each of the companies demonstrated a strong commitment to partner with their staff to support the community through volunteering, payroll giving, fundraising, sponsorship and other prosocial initiatives.
IAG Foundation board member, David Harrington said that the company is driven by the purpose "to make your world a safer place".
"We encourage our people to nominate charities they are passionate about and through the IAG Foundation they are able to make a positive contribution through workplace giving and volunteering.
"In recognition of their support we match each contribution dollar for dollar."
Moreover, Origin has set up the Origin Foundation which provides volunteering and matched giving opportunities for Origin employees, as well as managing their program of financial grants.
Origin CEO Frank Calabria said there are many things that make him proud to lead the company, but one that sticks out is the passion and commitment of their people to making a difference in their communities.
"We support them to do this through our Foundation by volunteering their time and skills with our partners or donating to causes important to them through our matched giving program," said Calabria.
"Many professionals are looking for workplaces with meaning, but it's not easy to find out which companies share the same values as they do.
"They are keen to give back to communities that they feel passionate about."
GoodCompany identified that of the top 40 companies 88% offer paid volunteer leave, with 61.4% of the companies offering a budget to support volunteering. While the majority, 65.9%, give a single day to volunteer, encouragingly 21% offer two or more days.
"This shows a deeper commitment to meeting the needs of charities as many of the skilled volunteering projects require more than a day to create an impact," according to Ash Rosshandler, GoodCompany CEO.
Almost two-thirds (64%) of the top 40 companies offer payroll giving with 81.2% matching the employees' donations to some level, while 15% have this set as uncapped.
Companies were invited to submit their internal practices surrounding workplace volunteering, payroll giving, community-based sponsorships and further commitments such as Diversity, Reconcilliation Action Plans, Green Energy Targets and Recycling Programs.
These were then ranked based on three main criteria; the size of their programs, the broader context in which the programs were running and the innovation adopted by the company making their programs unique to their organisation.
Top 40 'Good Companies'
1. IAG
2. Origin
3. NAB
4. Westpac
5. Optus
6. Flight Centre Travel Group
7. AECOM
8. ANZ
9. AGL
10. Small Giants
11. Commonwealth Bank
12. CSL Limited
13. Toyota Australia
14. Fuji Xerox Australia
15. VIVA Energy Australia
16. Zurich Financial Services Australia
17. Corrs Chambers Westgarth
18. Pandora Jewellery
19. Accenture
20. nbn co
21. Konica Minolta Australia
22. ClubsNSW
23. nib health funds
24. Pro Bono Australia
25. Netwealth Investments Limited
26. Event Hospitality & Entertainment
27. Luminary
28. Sodexo
29. Spotlight Holdings Group
30. TechnologyOne
31. Blackbaud
32. Stone & Wood Brewing Co. 33. Gilchrist Connell 34. Variance Infotech Pty Ltd
35. American Express Global Business Travel
36. QBE Insurance
37. Colin Biggers & Paisley
38. Stone & Chalk
39. Synchronicity Consulting t.a. Spark Strategy
40. PageUp People LimiteD