The investigation began after six Pizza Hut employees made underpayment allegations to the FWO's Newcastle office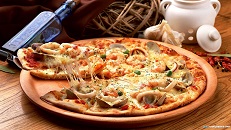 An investigation into a Pizza Hut outlet in Newcastle, NSW, has revealed it underpaid 24 employees almost $20,000, according to the Fair Work Ombudsman.

The investigation began after six Pizza Hut employees made underpayment allegations to the FWO's Newcastle office.

Fair Work inspectors found that 24 casual employees at the Newcastle Pizza Hut outlet were underpaid a total of $19,762 between November, 2015 and May, 2016.

The majority of the employees were aged between 16 and 20, and included students from Pakistan and Kenya.

The FWO said the workers were paid low, flat rates that were unlawful because they undercut the minimum rates for ordinary hours, overtime and public holiday work that applied under the Fast Food Industry Award 2010 and an Agreement covering the outlet's staff.

Four of the workers were underpaid more than $3000, with the largest individual underpayment being $4791. Record-keeping and pay slip laws were also violated, according to the FWO.

At the time of the underpayments, store operator Bhavinkumar Patel was operating his first business since migrating from India and claimed he was not fully aware of his obligations under Australia's workplace laws.

He told inspectors that he had not received training on his obligations on workplace laws from the Pizza Hut head franchisor.

The FWO said Patel has fully co-operated with inspectors and Ambeshwar Pty Ltd have started rectifying the underpayments by entering into an Enforceable Undertaking with the FWO.

Patel and Ambeshwar have agreed to back-pay all employees in full by January 2018 via a back-payment plan and to take a range of steps to ensure future compliance, including commissioning independent audits of the outlet.

The FWO last year completed a compliance activity involving 34 Pizza Hut franchisees and claim to have identified widespread issues relating to the engagement of delivery drivers in the franchise network.

After the completion of all outstanding investigations arising from the compliance activity, inspectors identified that of 32 franchisees engaging delivery drivers, there were 28 franchisees with non-compliance issues.

HRD contacted Pizza Hut for comment, and was provided with a statement attributed to CEO Lisa Ransom.

It said: "Pizza Pan Group has been the master franchisee of Pizza Hut in Australia since September 2016 and takes its responsibilities to ensure Franchisees understand their obligations as employers very seriously".

"Pizza Pan Group is committed to working actively with its Franchisees, employees and the regulator to ensure all workplace processes and procedures are compliant and best practice," she said.

"Pizza Pan Group denies that it has so far failed to appropriately engage with the Fair Work Ombudsman in matters of this kind. The issue detailed in the FWO press release relates to activity in 2015.

"We have met with Fair Work on several occasions and requested further information on any breaches or activity they may have identified in this 2015 audit, but are yet to receive anything of this nature from them.

"Since undertaking the new ownership of Pizza Hut from previous owners Yum! Restaurants in September 2016, the new Pizza Hut team has put in place many additional measures to ensure that all Franchisees fully understand their obligations as employers including:

• A 24-hour hotline for all employees and the Franchisees
• Access to a third-party payroll provider
• Retraining on workplace employer obligations
• And many additional internal controls

"Now that Pizza Hut is aware of this situation we are working with this Franchisee to rectify any concerns raised in the audit. We also look forward to an open and proactive channel of communication with the Fair Work Ombudsman."

Fair Work Ombudsman Natalie James said her Agency is concerned about the lack of any meaningful response or commitment from Pizza Hut head office since publication of the findings of the Pizza Hut compliance activity on 27 January, 2017.

"Based on the response so far, I am not confident Pizza Hut head office is taking our concerns about non-compliance within its network seriously," she said.

James said it is of particular concern that while the previous compliance activity had focused on issues relating to Pizza Hut delivery drivers, non-compliance issues now seem to be emerging with in-store Pizza Hut staff.

"If this non-compliance is replicated across the Pizza Hut network to the same extent of the delivery drivers, it would represent a significant failure to provide lawful wages and entitlements to the Pizza Hut workforce," she said.

"Given the seriousness and potential impact of non-compliance in the Pizza Hut franchise, I am disappointed that we have not seen any concrete action from Pizza Hut head office.

"My agency will continue to target non-compliance in the Pizza Hut network, however our strong preference is to work with head office to prevent these instances from occurring in the first place."

James added that the Government's Fair Work Amendment (Protecting Vulnerable Workers) Bill 2017 would place additional obligations on franchisors with respect to workers within their franchising networks.

"Now is the time for franchise systems that care about their reputation to take steps to ensure their employees receive their lawful entitlements," she said.

"The Fair Work Ombudsman will work with any franchise that is serious about doing the right thing by its workers."