Allyson Carlile, head of people & culture at MetLife Australia, has found that success lies in following your passions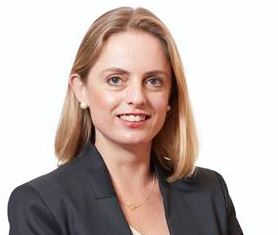 Allyson Carlile, head of people & culture at
MetLife Australia
, details her HR journey and the importance of following your passions.
1999 – Ignites passion for people
In her final year of university, Carlile took a role at Rothschild Asset Management, initially on reception. Upon finishing her degree she quickly moved into a client services role.
"Having a client-facing role during the first few years of my career gave me a fundamental understanding of asset management products and client needs. The role ignited my passion for people and while I always knew I wanted to move into HR, it prompted me to take a HR coordinator role."
2002 – Finds her niche
Armed with a passion for financial services, Carlile spent her early years honing her craft, quickly gaining credibility and respect in a fast-paced, highly technical industry.
"My biggest achievement has been gaining trust with leadership. I call myself a credible activist. Credible because I understand the business and add to its overall agenda, but an activist on the HR side. I can challenge constructively without damaging relationships, to help businesses shift the dial."
2003 – Deepens interest in financial
Relocated to Perth with her husband, Carlile immersed herself in roles with
Westpac
and Bankwest, discovering a keen interest in the financial services sector.
"It's the people in the financial services industry that have kept me there – they are a highly talented, professional and dynamic group. Coming from a financial services family, I've always had a genuine interest in the sector. I enjoy linking HR initiatives to business strategic goals to drive change and strengthen credibility in the HR function."
2006 – Takes on career-defining role
Carlile assumed the role of head of human resources Australia at Barclays Global Investors in Sydney, managing the transition to BlackRock's ownership.
"This was a defining, milestone position. Running the HR function end-to-end within a highly successful global business during a period of enormous growth was very rewarding. Within three years, employee numbers more than doubled, requiring new recruitment and team management processes. Despite this, the Australian team was the most engaged globally and annual staff turnover was very low."
2013 – Returns to Westpac
Carlile is lured back to Westpac for the role of co-head of human resources for the Australian financial services support division and partners in launching the 'Reach' leadership program focused on leadership, diversity and wellbeing.
"This was when I really started to see the HR discipline shift – businesses began to seriously invest in wellbeing and health to get the employee offer right. It's no longer a nice-to-have but should be a central pillar in every business strategy."
2015 – Returns to roots
Carlile moved back into the asset management space when she re-joined NAB Asset Management as head of people; in this position she significantly contributed to doubling the division's engagement score and delivered the new people strategy with a focus on leadership development, diversity & inclusion, and health & wellbeing.
"It's encouraging to see a big move in the financial services industry towards employee health and wellbeing. Businesses are definitely starting to see the value in a holistic approach to engagement."
November 2016 –Moves to MetLife
Determined to challenge herself, Carlile tackles a new industry as head of people & culture at MetLife Australia.
"It's exciting to join such a dynamic sector that has a real and meaningful impact on the lives of every day Australians. As a leading global life insurer, creating a world-class working environment focused on mental health and wellbeing is a high priority for MetLife. I look forward to expanding on MetLife's great work and contributing to the firm's strong people-focused culture."
Related stories:
HR in the hot seat: Kalena Jefferson of Southern Cross Care
HR in the hot seat:
Sarah Crowley
of
Amobee
HR in the hot seat:
Vicki Leaver
of
Legal Aid