We talk to Kalena Jefferson about leading and communicating change, influencing people and traveling with her daughter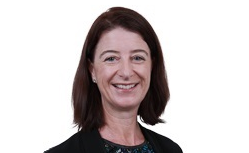 What is your current role and what brought you into it?
I am currently the General Manager of People and Culture at Southern Cross Care (NSW & ACT). I feel like I have done a full circle in my career having started out studying a Bachelor of Science with an ambition to working a clinical environment. Instead of post-graduation, I worked in politics and various listed companies in the services sector and now I find myself in aged care.
I came into aged care because I am a specialist in transformation and performance. The sector is under enormous structural change requiring a commercially astute approach to people and culture.
What are some of your current HR challenges?
Leading and communicating a large volume of change across 32 locations and 2100, 24 x 7 shift workers is challenging.
What is the favourite part of your job?
I really enjoying the opportunities I get to be in the business working on building effective working relationships to enable high performance. I also enjoy finding creative ways to solve problems.
What attracted you to a career in HR?
I came into HR through working in mergers and acquisitions. I found that if you get the people part right you can bring the most value to an acquisition.
What's one piece of HR related advice you would offer?
When implementing any change, be collaborative and start with it 80% there and be agile, tweaking and gaining feedback to make it perfect as you go. Be willing to change tack as new information comes to hand.
What hobbies and interests do you have outside of HR? Do you have any quirky ones?
I love to travel and use every day of my leave every year. My next trip is taking my identical twin 14-year-old daughter to Tokyo for some girl time.
Please complete this sentence: If you weren't working in HR, you would be…
Probably in any role which involves influencing people and results.
Related stories:
HR in the hot seat: Mathew Paine of the International Convention Centre Sydney
HR in the hot seat: Vicki Leaver of Legal Aid
"There's not much I haven't seen"