We talk to the HR and talent director of Amobee about what attracted her to HR, change management and motocross racing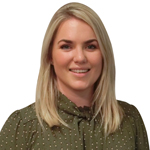 What is your current role and what brought you into it?

My current role is HR Director at Amobee. My interest in advertising sparked back in university where I spent a lot of my spare time working with brands to build awareness of their product in the market. It involved learning the product, speaking to consumers and understanding how they were interacting with the brand. This got me hooked in the industry.

When I moved to Australia, I secured a job with WPP and over the last 10 years moved within two agencies under their umbrella. I started out in consumer insights and digital research, and then moved on to media.

Both of these agencies gave me a good understanding of the traditional media & advertising process, but something was missing.

Armed with this knowledge, joining Amobee was the last piece of the puzzle as we provide data driven advertising solutions for our clients, making campaigns more relevant for the consumer. The industry is moving in the same direction, but Amobee's vision and progressiveness in the digital marketing space really stood out for me.

What are some of your current HR challenges?

The market is changing so constantly, and we are a very adaptive agency, introducing new advertising technology which allows marketers to better understand customer interactions across ad formats and devices.

We have recently acquired a new company to increase our capabilities in market, which means we are often hiring for a technical skill in its infancy, if it even exists at all yet. With such rapid growth also comes change. Changes to our people, changes to our business model and changes to our culture. You can't always make people comfortable with change, but you can minimise their discomfort.

What is the favourite part of your job?

Every day is different. It is a fast-paced environment and I thrive in chaos. I am passionate about unlocking the potential in our teams, helping them love what they do, giving them purpose and watching them succeed.

Breaking out of the traditional HR mold, I always look for new ways to engage with our teams by understanding the different human behaviors and motivators which will ultimately drive business performance.

What attracted you to a career in HR?

I wanted to be work on projects that matter to a person's personal growth and career growth, while also driving the direction of the business. A role in HR is quite versatile and touches on many aspects such as reward & recognition, training, development or protecting the rights of the employee.

HR sits in a unique position where you need to understand the company's prioritises, challenges but also have the ability to influence the future of the company.

What hobbies and interests do you have outside of HR?

I can generally be found outside at the beach, wandering around a vineyard 'sampling' wine or at most motorbike race tracks in Australia.

My partner competes in the Australian Super Bike Championship, so as the saying goes 'if you can't beat them, join them'. I have bought myself a dirt bike and taken up motocross!

Please complete this sentence: If you weren't working in HR, you would be…

In anything with a creative flair: marketing, event management or a fashion buyer.

Sarah Crowley will be speaking at the National HR Summit which takes place at Luna Park, Sydney, on 29-30 March.