Simplot Australia's award-winning leadership program has delivered significant returns to the business of 272%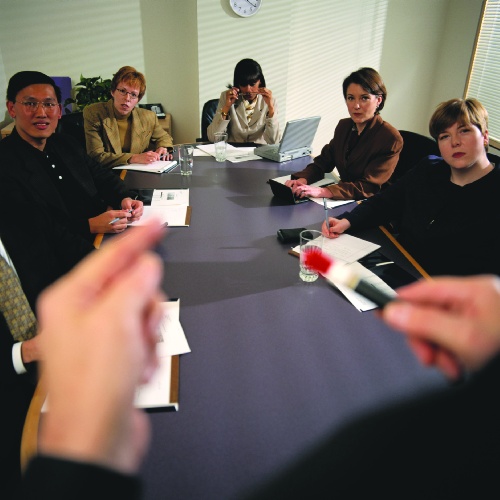 As a leading food manufacturer, Simplot Australia is seeing real value from its investment in its leadership development program which notched top spot at 2016
Australian HR Awards
.
In 2014, the Board of Management identified 10 leadership capabilities as critical to the development of its future leaders and to support the business strategy.
In response, the Simplot Capability Framework and Leadership Program was launched. The program has delivered outstanding outcomes, such as a measureable 15% uplift in leadership capability and significant returns to the business of 272%.
"We've been developing these leadership programs for three years and we've seen such a significant change in our leaders and their capabilities over that period of time," said Allison Shevlin, director of HR at Simplot Australia.
"We've had over 300 leaders go through the program and along the way we've reviewed the program and constantly asked: what do we really want to see in terms of business capabilities?"
The three key components of their leadership program include:
Initiative 1: Constructive Conversations
Constructive Conversations was developed in direct response to employee feedback about wanting to receive more feedback to deliver effectively in their roles.
Designed for all people leaders, this program covers:
• how to give feedback
• performance conversations
• coaching others for development
• the role 'trust' plays in the relationship, and deepening the conversation through building targeted skills
The two day program is the 'gateway' program for entry into either Operational Leader Program (OLP) or Business Leader Program (BLP) as the ability to coach, manage performance and give feedback is a baseline skill for all people leaders.
With large groups of 30 participants, Simplot were able to minimise cost whilst achieving critical mass rapidly to enable a surge of new skills, knowledge, behaviour and common language –aimed at lifting Performance Accountability & Results Focus.
The delivery of the program in vertically-sliced cohorts from the CEO down further supports cross-functional collaboration and creates a common business language and framework.
Initiative 2: Operational Leader Program (OLP)
The mid-level 'Operational Leaders program' targets leading teams through change. Developed specifically for Simplot's frontline leaders, it focuses specifically on addressing the three critical capabilities.
The program covers a range of topic areas including:
• Personal effectiveness
• Strategic and commercial understanding
• Leading teams through change and driving high performance
• Customer intimacy and leading customer centric teams
• Digital expertise.
Each cohort comprises 30 people-leaders, and the program is made up of three two-day modules over a period of six months, totalling six days of face-to-face learning, to ensure learning is chunked and there is sufficient time to transfer learning on the job.
Initiative 3: Business Leader Program (BLP)
The 'Business Leader Program' equips Simplot's senior leaders with specific skills required to drive strategic priorities.
Developed for their 'leader of leaders', it also focuses primarily on the three critical capabilities. The program architecture is similar to the OLP, but also maps specific strategic priorities, such as 'Category Business Focus' with context relevant simulations, case studies and presentations by the Board.
Cohorts of 20 people leaders attend three two-day residential modules with an additional half day for project presentations, totalling six and a half days of face-to-face learning.
The entry deadline is approaching for the 2017 Australian HR Awards.

The full list of categories and details on how to enter are available at www.hrawards.com.au. Nominations close Friday 12 May.
Related stories:
Final week for Australian HR Awards nominations
Inside Perpetual's successful flexibility program
HR Award profile: Inside Fitness First's employee app