How Fitness First combined education and communication into an app to win the Best use of Technology category at the HR Awards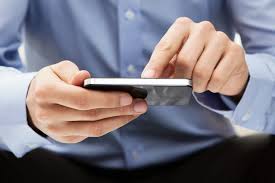 With 67 sites across the country and only 15% of their teams with access to work email, a key challenge for
Fitness First
was engaging their people through communications and providing access to meaningful L&D.
Their solution is called Inspire, a technology initiative that was so impressive it was awarded 'Best use of Technology' at the 2016
Australian HR Awards
.
Inspire is a multi-purpose L&D and communication system which provides the experience of an app, while remaining compatible on different devices such as desktop and tablet.
Regardless of whether employees are in an office, club or on-the-go, Inspire provides a single point of access to register complete and track L&D modules and central newsfeed which delivers announcements and real-time updates straight to the palm of their hand.
"We wanted to combine education and communication into an app to be delivered on mobile devices," said Peter Madden, L&D manager at Fitness First.
"We wanted people to embrace learning but also take a positive spin on communicating with each other – and make it easy to do so."
Fitness First's app, 'Inspire', – which is available to every employee – is comprised of three core components that abide by the company's mantra: "be inspired and inspire others".
These are:
'Learn':
This component includes a host of modules and reporting facilities to keep employees up to date with information relevant to their industry.
'Discover':
This includes a video library and additional learning tools for upskilling, as well as specific techniques for training. 'Discover' also comprises the employee intranet, which is accessible on mobile devices.
'Connect':
This allows every employee to create a professional Fitness First network. For example, 'connect' has allowed people in New South Wales to share best practice tips with employees in Queensland. This is done by posting through the network and communicating using the internal employee communications system to seek and share inspiration.
The entry deadline is approaching for the 2017 Australian HR Awards.

The full list of categories and details on how to enter are available at www.hrawards.com.au. Nominations close Friday 12 May.