Employers and employees simply can't agree on post-pandemic plans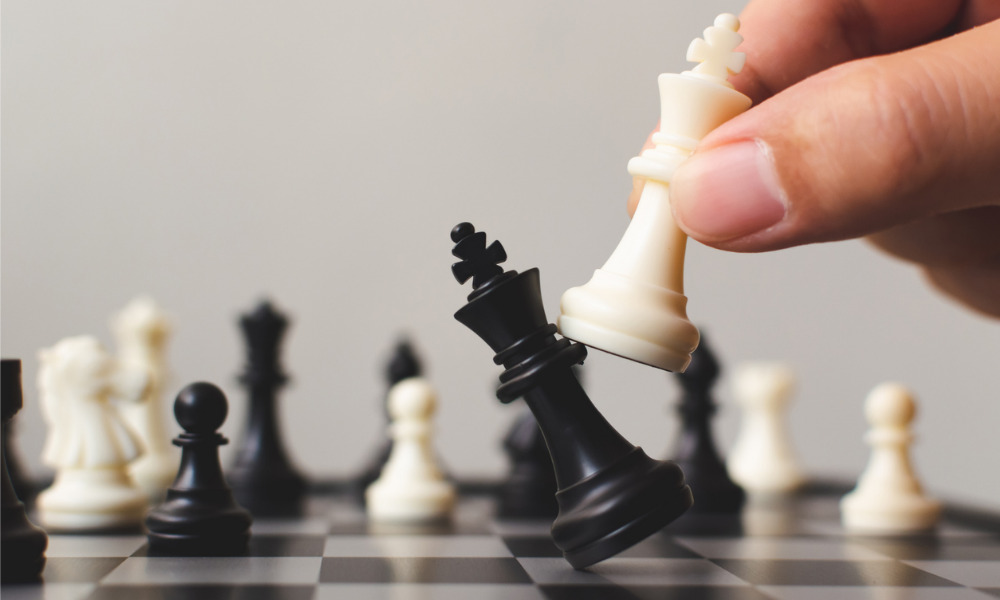 There's a hidden war waging between employers and their loyal employees – the battle for total flexibility. As the world emerges from the COVID-19 pandemic, some employers are keen to get their people back in the office. However, after working from home for the majority of last year, some employees aren't too keen on resuming their daily commutes.
Littler recently released their 2021 Annual Employer Survey, which found employers are navigating problems in a post-pandemic world. The main area of contention is a difference in preferences when it comes to hybrid work versus office return.
Just four percent of employers surveyed believe that their employees would like to return to full-time office work. A staggering 71% of think that their teams would indeed prefer a hybrid approach. Despite this, 28% of employers plan to have most employees return full time and in person.
HRD spoke to Devjani Mishra, a leader of Littler's COVID-19 Task Force and Return-to-Work Team, who revealed the reasons behind this disconnect.
Read more: McDonald's Twitter thread is a lesson in empathy
"What our survey really captured is the enormous degree of uncertainty in every part of the equation," Mishra told us. "We have employers who never seriously thought about hybrid work at the beginning of 2020. They were very traditional. Many of them are in the default mode of office-based work at 40 hours a week - and hadn't really considered having a formal structure for remote work. With the rapid restrictions, employers adopted remote work quickly. In many industries, people have turned out to be as productive, or even more productive, when working from home.
"We're seeing these conversations playing out now – between boss and worker. Oftentimes it begins in the interview suite, where candidates and applicants are raising the questions around organizational policy on flexible working. Employers who imagined this pandemic would last just a few months are now being asked a lot of questions about continuing these arrangements into the future, post-pandemic. Even when restrictions lift, and people are able to go back, there's this wave of uncertainty around other issues – childcare, eldercare, travel and transportation. The fact is our normal workday has changed. And so, employees are admitting that they're really invested in continuing remote work. Employers need to begin to take this more seriously – otherwise employers might opt to jump ship."
It's not just Litter's report that's highlighting a disconnect with leading CEOs calling for an immediate return to work – and their employees aren't happy. Just last week, Apple plans that workers return to the office three days a week were leaked– leading to a revolt from staff. A letter obtained by The Verge showed Apple staff objecting to the mandate – claiming it is "not sufficient in addressing many of [their] needs."
The letter read: "Over the last year, we often felt not just unheard, but at times actively ignored. Messages like, 'we know many of you are eager to reconnect in person with your colleagues back in the office,' with no messaging acknowledging that there are directly contradictory feelings amongst us feels dismissive and invalidating."
Similarly, JPMorgan Chase & Co's chief executive Jamie Dimon told a conference that working from home doesn't suit employees who crave the 'hustle' – and that exclusively remote models simply don't 'work for young people'. Dimon revealed that he wants his staff back to the office as quickly, and safely, as possible.
Read more: COVID-19: Top priorities for HR leaders revealed
"We want people back to work, and my view is that sometime in September, October it will look just like it did before," he said. "And everyone is going to be happy with it, and yes, the commute, you know people don't like commuting, but so what."
It would be remiss, however, to suggest that all employees want to stay in remote work. In fact, the steady rise in mental health issues caused by isolation in WFH has led to many teams calling for more in-person work. A recent report from Martec Group found that 27% of employees don't like working from home but are willing to do so for the sake of their company. In fact, the majority of those asked claimed they now actively dislike remote work – and wish to return to the office.
For now, at least, hybrid work remains a very divisive issue.
Are you planning a full return to the office? Or are you sticking to remote work? Tell us in the comments.