Ashley Winnett talks HR challenges, his favourite aspects of the job and venturing off the tourist track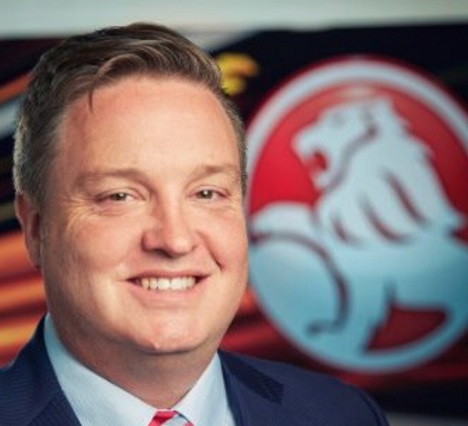 What is your current role and what brought you into it?

I'm the Executive Director – Human Resources for GM Holden Australia and New Zealand, and a member of the Holden board. Opportunity, sponsorship, curiosity and a great team are what brought me into my current role.

I commenced my professional career in law. I enjoyed solving other people's problems and it's what continues to drive me. But soon after making partner I realised, admittedly a little late, that I had fallen out of the problem solving business and landed myself in sales and marketing.

After two years as a successful industrial relations, employment, safety and discrimination partner I left Norton Rose and joined the small but very successful legal team at Holden. After a year the HR team asked me to locate to their area and after two they convinced me to join them.

There is no better grounding than working in a blue collar environment so I was given the amazing opportunity to learn our craft at our Vehicle Assembly Plant in Adelaide where I was able to use both my legal and HR skills to solve a great deal of problems. This included negotiating creative solutions to issues such as the One Shift Two Crew at the height of the GFC and our 2013 Variation Agreement. At the end of 2012 I was honoured to be offered the role to lead the Holden HR team.

What are some of your current HR challenges?

Holden has very low attrition which speaks volumes about the corporate culture. But in a head count constrained environment it is difficult ensuring that we don't become too insular in our thinking. We overcome this by creating new hire think tanks that meet with the managing director on a regular basis to get an outside-in perspective on our business and new initiatives.

Our most pressing and very public challenge is to guide the business from a past which focussed on design, engineering, manufacturing, sales and service to a future that will focus on impressive world class design, and importing the best vehicles that our parent company GM has to offer – it's a fairly impressive list.

We care about the people who have been impacted by this change and I personally know many of the people impacted. So through our world class transition centre in a careful and considered manner we ensured that more than 80% of those that have exited have been able to find new employment yet remain loyal brand ambassadors. Despite this success, we still struggle with a public perception that Holden will not be here at the end of the year – nothing could be further from the truth.

What is the favourite part of your job?

Observing others and intervening where necessary to ensure the right outcome for the business – are the right people in the right roles focussing on the right things. This is achieved by becoming a trusted advisor and confidant to the Managing Director. I also very much enjoy asking two simple yet very powerful questions of my colleagues - why not and what if?

What attracted you to a career in HR?

The commercial impact that great HR can make on a business. From purposefully hiring the right people, recreating a business a person at a time, developing the right people and creating tomorrow's leaders through to exiting those that aren't right for our business quickly and with dignity. When HR is respected for what it can deliver within a business it's interesting the issues you get to be involved in from the very outset.

What's one piece of HR related advice you would offer?

Learn hands on how your business earns revenue, how and why it turns a profit or makes a loss and then ask how can a HR team improve your businesses profitability or cut its losses. Once you learn this you'll always be invited back to every meeting.

What hobbies and interests do you have outside of HR?

I enjoy 70's and 80's music trivia, and Australian politics. I also enjoy travelling to locations off the grid and a little off the tourist track such as Taiwan, Kunming, Syria and Libya.

Please complete this sentence: If you weren't working in HR, you would be…

Establishing a social media business for employer branding or being unleashed on the unsuspecting media to crusade against journalistic inaccuracies #sorry

Ashley Winnet will be speaking at the National HR Summit at Luna Park, Sydney on the 29-30 March 2017.