Lauren Trethowan talks to HRD about her favourite part of the job, change management and boxing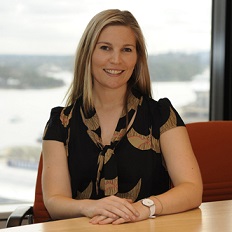 What is your current role and what brought you into it?
I am currently Head of Enterprise Culture at
Australia Post
. After eight years working in management consulting on strategic people and culture projects, I wanted to try an in-house role.
Australia Post
was going through some exciting changes that I wanted to be a part of…and still is!
What are some of the challenges HR will likely face in the future?
Work is going to look very different in ten years' time, both in terms of what we do as well as how we do it. Currently, the average worker holds ten different jobs before the age of forty and this number is projected to increase.
In addition, the growing 'gig economy' and peer-to-peer work on platforms will result in teams forming and disbanding more frequently. This presents many fresh challenges for HR, including how teams work together, organisational design, and how people are measured, motivated and managed.
In addition, as lines blur between organisations and independent workers, HR will need to develop innovative ways to engage and integrate this transient workforce into the desired organisational culture.
What is the favourite part of your job?
The favourite part of my job is that no two days are ever the same. I get to work on solving complex people problems that contribute to creating a better experience for our people and our customers.
What attracted you to a career in HR?
I started my career in organisational psychology, which naturally led me to HR. The emerging discipline of employee experience and the opportunity to design people processes (starting with the desired end-state experience) is an exciting reason to stay.
Research is currently underway to link employee experience to business metrics, which will likely help further this discipline.
What's one piece of HR related advice you would offer?
Remain open to change and look to build broad skills that are relevant across industries. It's becoming harder to predict what jobs will exist in the future, so follow your passion and focus on what you enjoy.
What hobbies and interests do you have outside of HR?
Right now I'm really enjoying boxing. It's fantastic for fitness and also a great outlet at the end of a busy day!
Please complete this sentence: If you weren't working in HR, you would be…
If I wasn't working in HR I'd be running my own eCommerce business.
Related stories:
HR in the hot seat: Georgina Boyd of Amadeus
HR in the hot seat: Helen Fraser of
Aecom