Many organisations understand the need to change, but are not equipped to do so – are you making the most of HR technology?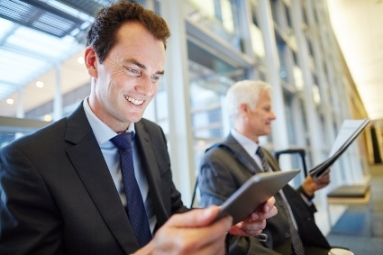 There is a lot happening in the global marketplace that is impacting HR, particularly with companies such as Amazon coming into Australia, according to Peter Harte, Managing Director of Kronos ANZ/SEA.
Moreover, there are plenty of organisations who understand the need to change, but are not yet equipped to do so, Harte told HRD.
"Many of the leading companies are putting in place plans around HR technology and in doing so are retaining the employees that they have," said Harte.
"But it's more about making the employees feel special so that they will become more competitive, and this is something I am seeing right now in the retail industry."
Harte said there is currently a lot of change in the retail industry and HR tools around recruiting talent, onboarding and L&D are key if retail is going to be competitive against the forces coming from overseas.
"One of the leading retailers at the moment is looking at bringing people into the organisation who really embrace the values of the company," said Harte.
"They have introduced badges linked to L&D so when you complete each section of the learning material - on compliance issues, new products being released, customer service, etc - each team member is rewarded with badges in their cyber identity
"This means they get better shifts and are therefore more engaged. And when you have got that in the retail industry you have a got better customer engagement as well."
Harte added that from an HR perspective, the key innovation that Kronos has invested a lot of their development in is around accessibility on a mobile device.
"We have found that HR technology should be accessible on anyone's mobile phone, whether it be an Android or an iPhone," said Harte.
Consequently, employees can instantly access information such as what courses they need to take, when their shifts are, how their time in attendance is going – all those sorts of things. Everything has to be accessible on a mobile phone, he added.
"So from our perspective, technology is an enabler for companies to be more productive," said Harte.
"We believe that mobile devices allowing people to get better engaged with their employees is a game-changer and organisations which embrace that type of thing will know their business far better than their competitors, and will be more successful."