The younger generation are more concerned with flexibility than salary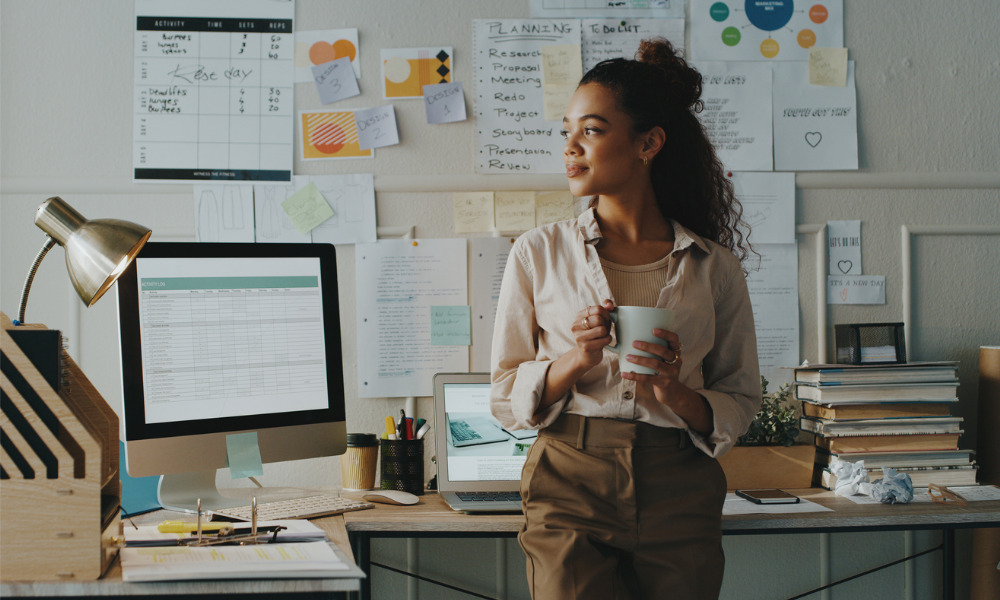 The future is here, and the future has changed. Generation Z – children of Generation X and born somewhere between mid-1990 to late 2000s – don't want to work in an office full-time now or ever. In fact, they're so against it, they're prepared to sacrifice salary and annual holidays in order to keep a hybrid working environment where they spend at least two days either working from home or somewhere local.
"Global research from IWG showed that 72% of office workers would prefer long-term flexibility over where they're based rather than extra money and this was especially true for younger workers," Damien Sheehan, country head for IWG in Australia, added. "Australian business leaders need to recognise the value that their youngest workers place on hybrid work. Many of our younger generations, including Gen Z workers, started their professional careers amidst the pandemic, when working from home was normal."
IWG, the world's largest provider of flexible workspaces with brands including Regus and Spaces, interviewed more than 1,000 Australian Generation Z workers – aged between 18 and 24 – regarding their attitudes towards work.
Astoundingly, 42% of Gen Z workers would forgo a pay rise between 6-20% in favour of having a hybrid work environment, while 21% of Gen Z workers would turn down a pay rise between 10-20% in favour of hybrid work arrangements.
"These young Australians are now accustomed to a hybrid model of working and that's evident when you look at the results of our latest IWG research," Sheehan said. "These employees have demonstrated a strong capability to work from home, an office or anywhere in between, so it's not surprising they value hybrid work over any additional leave or pay.
"With greater flexibility around when and where people work, the hybrid model has the potential to help employees be healthier and happier. Because people don't have to travel to and from a city-centre office every morning and evening, the time saved on commuting can be better spent seeing friends and family, exercising, or completing additional study."
There are also sustainability benefits to hybrid working, as cutting down on the commute is the single biggest thing companies can do to reduce their carbon footprint. Research from Deloitte reveals that climate change stands out as Australian Gen Zs' (33%) primary concern.
The study also revealed that 53% of Gen Z workers would prefer having a hybrid working arrangement than having an extra week's leave in a year, while 40% would turn down an extra week's leave if it meant they had to return to the office full-time.
"This data highlights how hybrid work practices have become a must have, not a nice to have, for companies looking to attract and retain young staff members," Sheehan said. "The fact that many young Aussies are more concerned about flexible work policies than annual leave speaks volumes as to the mindset shift caused by the pandemic.
"In this new world of work, companies that are looking to hire the brightest and best young talent will need to offer a way of working that's built on trust, individual responsibility, and productivity. This is all achievable through a hybrid working model."
So is the CBD office dead? Well, it might still have a pulse, but it will soon have to find other ways of attracting people to the city. The survey revealed that almost two-thirds (62%) would like the option to work some days during the week from a co-working space in their own suburb rather than travelling to their workplace five days a week.
"The traditional five-day working week isn't likely to change in Australia anytime soon, but we will see a fundamental change in the geography of work, mainly thanks to staff using technology to cut the commute," Sheehan added.
"The last few years has revived young Australians' love for their local communities. We are seeing that they want to live, shop, and now work locally, cutting out long travel times that can add up over the course of a week.
"With over half (51.5%) of Gen Z workers expecting their workplaces to continue to find new ways to encourage and accommodate hybrid work practices, I think we will see a lot of mixed working arrangements moving forward.
"The corporate HQ still has an important part to play in the hybrid future, with regular visits allowing for face to face collaboration and connecting but we are likely to see people choose to work locally some days or from home, to free up the time they might have spent commuting."