The Fair Work Commission has ruled that the RSPCA was in the right when it fired an executive manager who leaked confidential information to the press and his union.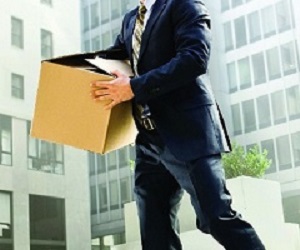 A former executive manager at the RSPCA who provided confidential information to the media and his union about plans to pump concrete into rabbit warrens failed in his application for unfair dismissal.
The
Fair Work Commission
instead found that the RSPCA was justified in dismissing the man and Commissioner Deegan said the applicant's motive for providing confidential documents to the union and a journalist were "part of a deliberate attempt by him to undermine the position of the CEO".
The man gave confidential documents about the plans to pump concrete slurry into rabbit warrens to an industrial officer employed by United Voice, which became the basis of an article in the
Canberra Times
.
The man also made allegations of misconduct by the CEO to a journalist.
He argued that the documents he provided were not confidential because they related to health and safety and were available to all the employees in the organisation, but that if they were deemed to be confidential, a breach was justified by the circumstances and was in the public interest.
He also claimed that he contacted the union officer because he was concerned about the way in which the rabbits would be killed and believed it might be a breach of the Animal Welfare Act.
However, Commissioner Deegan found that there was a valid reason for the man's dismissal and that his "claimed motives" for bringing the issue of the rabbit warrens to the attention of his union and the press were questionable.
"The applicant's attempt to make it appear that the slurrying of the rabbit warrens was solely the responsibility of the CEO was, and is, reprehensible. It is clear that the problem with the rabbit warrens was discussed by the WH&S committee over a very long period," said the Commissioner.
"By the time the decision to put concrete into the warrens was taken, the need for a solution to the problem was becoming urgent. The minutes of the WH&S committee meetings make it clear that the entire committee was involved in the decision to proceed with the concreting of the warrens. The applicant's evidence was directed at laying full responsibility for the decision with the CEO, who he claimed overrode the views of WH&S committee members. The minutes taken of the committee's deliberations do not support this claim."