The commission has quashed its initial judgment to reinstate a Toll worker who was fired for making Islamic State slurs to a colleague.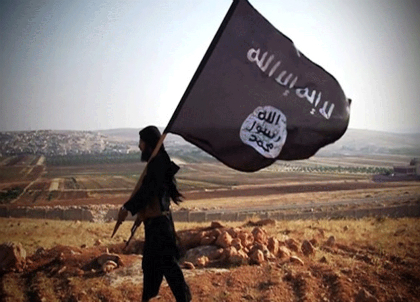 A sacked Toll worker who was reinstated to his role after making Islamic State racist slurs against his colleague may be out of a job once the
Fair Work Commission
reviews his case.
The worker was reinstated to his role and back paid seven weeks' wages after lodging an unfair dismissal complaint with the Fair Work Commission, with the backing of his union.
However a counter-appeal by the trucking giant has seen the commission's initial judgment quashed, as the full bench of the commission ruled that 'significant errors' had been made.
Although the employee's conduct was 'inappropriate', Commissioner Bernie Riordan said at the time of the hearing that the company had failed to provide a final warning for persistent and unacceptable conduct, Fairfax Media reported.
Riordan also said Toll's investigation and disciplinary processes had been flawed.
Toll appealed Commissioner Riordan's judgment, saying he had failed to take into account that the employee's misconduct was a "pattern of unacceptable behaviour".
"These errors are sufficiently significant to require the decision to be quashed," Fair Work Commission vice-president Adam Hatcher was quoted in Fairfax Media.
The unfair dismissal case will be re-heard before a commissioner.
The Toll employee was fired for allegedly making "racist, sectarian and inappropriate" remarks to an Afghan co-worker.
He allegedly asked his co-worker if he was from the Taliban and made offensive comments about Islamic State.
"Does Islam say to kill? ... I enjoy seeing people having their heads cut off, do you enjoy it too?" he was alleged to have asked his colleague, who is of Middle Eastern heritage.
Commissioner Riordan says that making racial slurs "in order to get a reaction" was not acceptable workplace behavior.
"Since the 1970s and 1980s, Australian workplaces have been forced to transition from the old-fashioned prejudicial Angelo-Saxon male domains," he says
"It is no longer appropriate for employees to "stir up" or "take the mickey" out of their colleagues based on their sex, religion, culture or heritage in order to get a reaction," Commissioner Riordan says.
While the employee appeared to be "under the misconception" that he was being funny, Commissioner Riordan says "in fact, he was just being stupid".
Lisa Annese
, CEO of the Diversity Council of Australia (DCA), told
HC Online
that racism in the workplace is an issue employers need to urgently address,
She said previous DCA research has shown that employers need to urgently improve their responses to workplace racism, as key findings have shown approximately 10% of Australian employees had experienced racial harassment or discrimination in their workplace in the previous 12 months.
The
Australian Human Rights Commission
says employers have a legal responsibility under the Rational Discrimination Act to take all reasonable steps to prevent racial discrimination and should have policies and programs in place to prevent racial discrimination in the workplace.
Strategies for employers wanting to minimize racism at work include:
Publicly declare that racism will not be condoned
Provide staff with diversity training
Be on the lookout for signs of racism in the workplace
Investigate complaints quickly, thoroughly and sensitively
Take disciplinary action against those who break the policy