HR professionals have been preparing for the worst since new anti-bullying legislation came into force, but is the trickle of FWC complaints about to turn into a flood?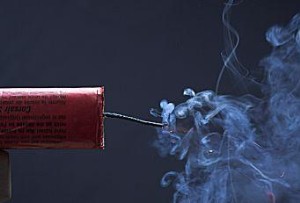 HR professional country-wide can breathe a sigh of relief as the expected deluge of bullying complaints to the Fair Work Commission (FWC) has so far failed to materialise.
New anti-bullying legislation, which came into effect on 1
st
January, had been predicted to bring up to 3,500 cases every year, and with it a lot of extra work for HR. The expected rush of claims had also raised concerns that the Commission could become overrun with claims.
However, the FWC has revealed it only received 44 applications in the first month of the new anti-bullying jurisdiction.
FWC president Justice Iain Ross said that this was because January tended to be a slow period for applications.
"The time of year and the fact that this is a new jurisdiction means that the number of applications received to date is not necessarily indicative of the lodgement trends we will see in future" Ross said.
Drew Pearson, partner in Herbert Smith Freehills' employment, pensions and incentives practice in Sydney also expects the number of applications to increase.
"I think that as employers roll out their workplace behaviour training, review their policies, and train their workforces, the FWC will see a rise in claims. Once people become more aware of it they will start taking advantage of it," Pearson said.
He believes that training is essential not only for HR managers, but for all managers as they are the ones that will become involved in bullying claims, either as respondents or as the person who receives the initial complaint.
"We're doing a lot of training on what exactly the process looks like,how it's different to how bullying was managed in the past and really focussing on resolving issues at the lowest possible level," Pearson added.
Pearson suggests that internal conflict resolution is favourable as it encourages a quick response within the workplace.
"Rather than ending up in the cold hard light of a courtroom, if you can deal with it in the workplace, it's dealt with quicker than in a formalised process," Pearson said.
"Ultimately these laws are about restoring or normalising employee relationships to the extent that issues can be resolved at that low level - I think that should be encouraged," Pearson added.
Under new legislation workers are able apply to the FWC if they believe they are being bullied.
The legislation mentions behaviours that could be considered bullying such as making humiliating comments, spreading malicious rumours or being subjected to unreasonable work expectations.
Key anti-workplace bullying statistics January 2014:
44 applications received

6 applications withdrawn

28,049 number of unique hits to Fair Work Commission website seeking information

100 per cent of matters commenced within the 14-day period
Source: The Fair Work Commission
Joydeep Hor, Managing Principal, People + Culture Strategies will be talking about the new bullying laws at the HR Summit in Sydney on

1 April 2014. Find out more here:
www.hcamag.com/hr-summit-sydney/agenda/)
READ MORE:
What you need to know about anti-bullying laws
Awareness of bullying on the rise