The Fair Work Ombudsman has praised the fast food restaurant for achieving outstanding compliance rates.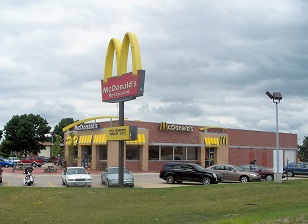 McDonald's Australia has achieved outstanding compliance rates over the past couple of years, according to the Fair Work Ombudsman Natalie James.

Of McDonald's national workforce of about 100,000 workers, James' Agency received just 33 requests for assistance in the two years ending in June, 2016.

Moreover, just 10 of the requests resulted in a finding that a worker needed to be back-paid.

James said that in an environment of increasing scrutiny of franchises, McDonald's is staying "ahead of the curve" by publicly demonstrating its strong commitment to compliance.

The results are particularly commendable given 85% of McDonald's workers are aged under 22, added James.

"We know that people starting out in the workforce can be unaware of the rules and less likely to challenge the boss if they think something isn't right," she said.

"It's worth noting that in contrast to what we've seen from McDonald's, young people are generally over-represented in the Fair Work Ombudsman's complaints. One in every four requests for assistance we receive comes from a person under the age of 25.

"So it's an extraordinarily low number of McDonald's employees who are raising concerns.

James added that McDonald's has put a range of steps in place which include auditing of its franchises, an employee hotline and "state of the art" time recording to ensure that workers get paid for every hour they work.

"McDonald's didn't wait for workplace compliance issues to blow up in their face – they were proactive in their engagement with us," said James.

"This is an approach to be congratulated and we think this will pay dividends for the business, its franchisees, its employees and the community."

Complying with legal obligations and always striving for continuous improvement are essential parts of the company's values, said McDonald's Australia director of people and culture Hayley Baxendale.

"As an employer of more than 100,000 people, and Australia's largest employer of youth, we know we have a great responsibility to ensure our employees are being paid correctly with appropriate working conditions," Blaxendale added.

"Our partnership with the Fair Work Ombudsman highlights our commitment to continuous improvement and ongoing transparency."

The Fair Work Ombudsman is keen to work with businesses that want to make compliance with workplace laws part of their brand, added James.

"With the Government proposing new laws to capture franchisors that fail to deal with exploitation of workers by their franchisees, the Fair Work Ombudsman would be pleased to work with any franchise ready to take action to show it takes compliance with workplace laws throughout its network seriously," she said.