They are more than twice as likely as the average Aussie to have suicidal thoughts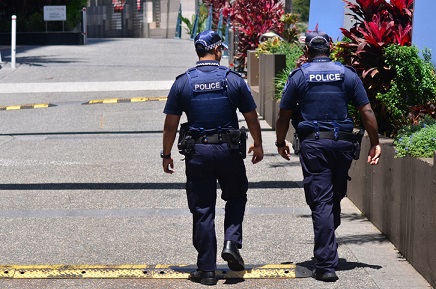 The harrowing experiences police and emergency responders witness on the job are taking a toll on their mental health, a pioneering study confirmed.
One in three workers from this sector exhibit high or very high psychological distress, while a quarter experience post-traumatic stress disorder long after leaving their post, according to research from Australian non-profit Beyondblue.
More than one in 2.5 workers and about a third of volunteers are diagnosed with a mental health condition. The figures are significantly higher than the average rate of one in five Australians, Beyondblue said.
Employees and volunteers in emergency services and the police force are more than twice as likely as the average Australian to have suicidal thoughts and three times as likely to have formed a suicide plan, the study showed.
More than half of respondents pointed to pivotal events in the line of duty that had become deeply traumatic for them. However, a poor workplace culture had been equally detrimental to their wellbeing, they said.
Among workers who claimed psychological injury, three in four on average believe the workers' compensation process hampered their recovery.
"Never before have so many current and former police and emergency services personnel and volunteers been surveyed in such depth about their individual or organisational mental health," said Georgie Harman, CEO of Beyondblue.
"The results will arm everyone with unprecedented national data and insights from those who serve to protect us and keep us safe," Harman said.
"It is now everyone's responsibility – governments, agencies, police and emergency services personnel and their families, unions and peak bodies, services and other stakeholders – to come together to convert this evidence into further action and lasting change."
More than 21,000 active and retired police, fire, ambulance, and emergency service workers and volunteers participated in the survey.